Xmas Invasion of Britain
Topic: CEF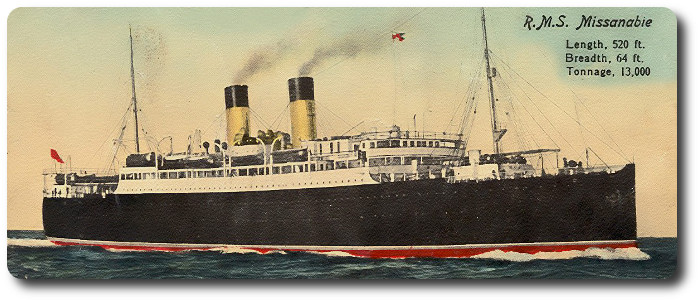 Xmas Invasion of Britain by Soldiers' Wives
Missanabie Took Hundreds of Canadian Women To See Their Husbands
Montreal Daily Mail, 25 Dec 1916
(Canadian Associated Press)
London, Dec. 23.—Animated scenes were witnessed at Liverpool when the Canadian pacific steamer Missanabie arrived. She is the Canadian Christmas boat and brought over hundreds of women and children desirous of spending Xmas with their husbands and brothers in training in Britain or on leave from the front.
Of 340 cabin passengers, only forty-three were men, with practically an all Canadian list, the majority having come from all parts of the Dominion, women from Newfoundland, Nova Scotia, New Brunswick, Quebec, Ontario, Prairie Provinces, British Columbia, Yukon. The majority had never seen England before. From Liverpool the train carried them to London and the various Canadian camps and hospitals scattered throughout Britain.
This unique invasion steamer also brought a big mail and a huge consignment of Xmas parcels for boys in training in Britain and at the front. An official stated that the Canadian mail and parcels received this year were of record proportions. In one week the mail despatched from Montreal included over 800,000 parcels. Two Canadian Pacific steamers recently brought between them 20,000 bags of mail and parcels.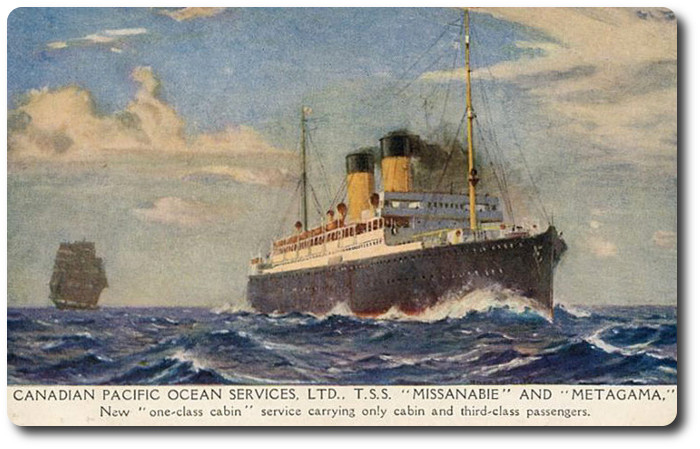 Posted by regimentalrogue at 12:01 AM EST