Training New Soldiers (1933)
Topic: Drill and Training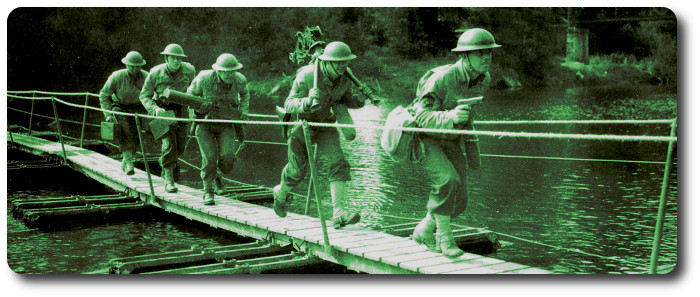 Training New Soldiers (1933)
Eugene Register-Guard, Eugene, Oregon 29 April 1933
Having spoken his mind with refreshing frankness about faulty organization in the War Department, the useful and outspoken Maj.-Gen. Johnson Hagood is now proposing a radically new system of training army recruits.
At present, as everybody knows, the new recruits spends weeks and months just in learning how to do squads right. The intricacies of parade-ground maneuvres, the manual of arms and so on make a long primary course in the school of the soldier. And it takes a long time for the pupils to graduate. It is commonly stated that it takes from one to three years to fit a recruit for actual combat service.
General Hagood thinks this is all wrong. He would teach rookies to handle their guns in the field first and let them learn the other stuff later; and he asserts that it ought to be possible to fit a rookie for active service in no longer than 10 days. His battalions doubtless would be sorry sights on the drill field; but he says that they would be able to fight acceptably—and that, after all, is the main job of the soldier.

Posted by regimentalrogue at 12:01 AM EST