Canada Still Seeking Her Missing War Dead (1946)
Topic: Remembrance

Canada Still Seeking Her Missing War Dead (1946)
Ottawa Citizen, 11 December 1946
Over many lands around the globe, Canada is still seeking her dead and paying her last respects to the men who gave their lives on foreign soil in the Second Great War.
From the explosive pocked terrain of Northern Europe to the steaming jungles of the South Pacific, special crews still search for—and locate—the bodies of Canadian fighting men who fell quietly in far-off places.
Thousands Vanished
The army and the navy have completed this final gesture to their dead, but the air force, with the war long past, continues the long painstaking hunt for those thousands who vanished from the air to join the list of those "missing—believed killed."
More than 10,000 R.C.A.F. members were posted orginally under this heading. Many of these—perhaps half—never will be located, for they and their aircraft plunged into the North Sea, the English Channel, the Atlantic, or met death in circumstances that precluded recovery of their bodies.
3,000 Found
Of the remainder, about 3,000 have been found, many of them buried in Germany or other enemy countries. For those still untraced, the search goes on.
It goes on in Northern Europe, Italy, North Africa, the far east and the distant lands of the Pacific Theatre. In Europe, the R.C.A.F. has 30 officers working in a "missing research and inquiry unit" with the Royal Air Force and the Australian and New Zealand air forces.
Investigating officers travel to remote spots through the area, check police files, German Red Cross files and hospital records. They start in with reports of a flier's last operation, and go on from there.
In the other theatres, allied officers act as on-the-spot investigators for Canada and pass on information regarding any bodies located. Canada's group does the same for other allies.
When a body is found in enemy country, say Germany, it is disinterred and reburied in a British military cemetery where the grave receives perpetual care through the Imperial War Graves Commission. Relatives are notified and the next-of-kin receives a photograph of the grave where the soldier or airman lies finally.
Many families refuse to give up hope that a son or husband still lives, and the services receive many letters suggesting they may still be wandering, with memory gone, around the old battlefields. But not a single case of amnesia has been found.
Other relatives want bodies brought back to Canada, and offer to pay the cost. But there is no indication here that there will be any change in the policy of leaving the nation's dead lie where they fought and won their victories.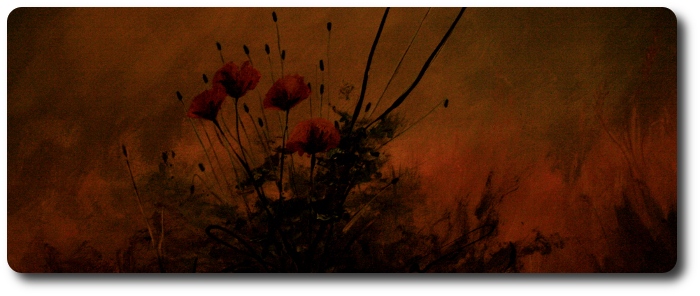 Posted by regimentalrogue at 12:01 AM EST