Follow The Regimental Rogue on facebook.
Featured Link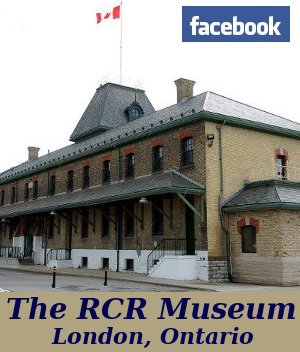 Updates
See the latest posts on The Minute Book (blog).
Augy '14 - Wih thanks to Kevin Cameron, updated gravestine photos of RCR soldiers in
May '14 - The Royal Canadian Regiment; Great War Rolls of Honour - The Perpetuated CEF Units
May '14 - Addition of the theatre honour for "South-West-Asia" added to .
May '14 -
Apr '14 -
Apr '14 - Updates to the Battle Honour pages for the following regiments:
Apr '14 - With thanks to JM Dominique, cemetery photos added to:
Mar '14 -
Mar '14 - Updates to pages for Officer of The RCR in the First World War:
Feb '14 -

Feb '14 -