The O'Leary Collection; Medals of The Royal Canadian Regiment.
The Minute Book, a companion blog for The Regimental Rogue.
Researching Canadian Soldiers of the First World War

Researching The Royal Canadian Regiment

The Royal Canadian Regiment in the First World War

Badges of The Royal Canadian Regiment
The Senior Subaltern, and guidance for young officers
Perpetuation of the Units of the Canadian Expeditionary Force (C.E.F.), 1914-1919
Lest We Forget
Messes and Mess Dinners
Researching Canadian Soldiers of the First World War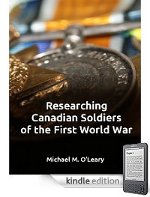 The Canadian Infantry Section Attack
Featured Links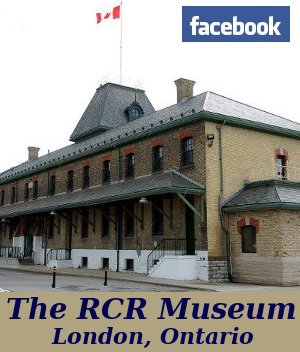 Follow The Regimental Rogue on facebook.
Updates
Mar '21 –


6978 Private John Henry "Harry" Whitworth
"On furlough to Canada for 12 weeks."
Feb '21 –



455751 A./Corporal Warren Merton Hartley
Under-aged soldier in the First War; RCAF radar officer in the Second.
Jan '21 –


477951 Private Frederick George Walker


Wounded in action, 9 Apr 1917. Died of wounds, 18 Apr 1917.




Captain Percy McKinley Millman
"Percy Millman, a prominent insurance man of this city, has been named paymaster."


455084 Private William Mercer


Commemorated on the Vimy Memorial.


Lieutenant Bertram Tschudi Nevitt


"He died as he lived, a soldier and a gentleman, and at the very forefront of battle."


6420 Bugler (Private) William Thomas Durrant
Discharged from the C.E.F., medically unfit, on 18 Jan 1915.


715141 Private Edward Kay Irving
Wounded in action near Ypres on 16 Nov 1917.
---
Recommended Reading:

Murder at Wolseley Barracks (1908)

Disaster at the Barracks; Death and Destruction at Wolseley Hall (1903)

Private "Archie" Pinel and London's South Africa Memorial


3234 Corpl. (A/Sergt.) John William Cockburn
"…a prince of good fellows and … every inch a soldier."