Drill Manœuvres of Seven Armies (1927)
Topic: Film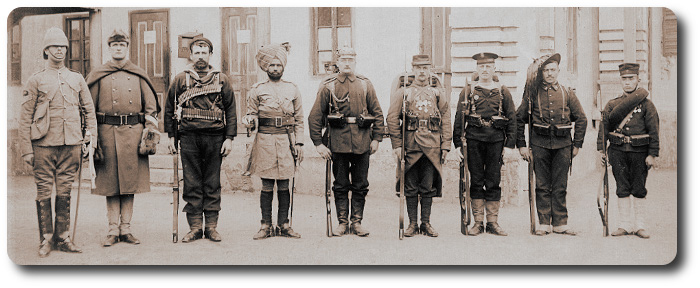 Drill Manœuvres of Seven Armies (1927)
In Repertory of Movie Soldiers
Gettysburg Times, Gettysburg, Pennsylvania, 22 October 1927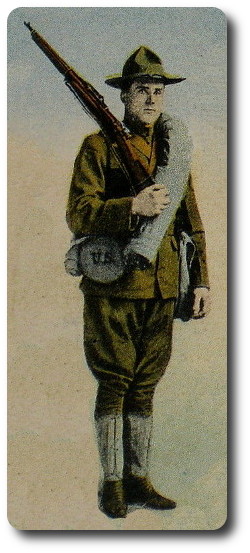 Hollywood, Cal.—(AP)—If there should be another world war tomorrow the doughboys drawn from Hollywood would astonish the military experts.
Many of the American service men working in pictures can drill in seven languages. They are as much at home doing the goose-step as if they were born on the Rhine, and when a producer wants a crack company of British infantrymen he orders a crowd of the boys who went over with Pershing.
About 6,000 former soldiers are registered with the Central Employment Bureau for Veterans, which works in close cooperation with the central casting bureau maintained by the studios. That is several thousand more than are needed; so those who are ambitious and want to work in the pictures regularly learn the manual of arms and squad and company formations of as many armies as possible.
During a wait between scenes on location, one finds a company of "Austrians" taking their ease while the director thinks.
"Whaddya say we have a little French drill?" suggest someone, and the make-believe boys from Vienna forget their Austrian uniforms and snap into the French manual of arms. If that goes smoothly they may try a little goose-stepping or, at the request of a new man who wants to learn it, the British manual of arms.
Men who work together on the same picture for weeks frequently are able to develop a proficiency in one of the foreign manuals of arms that sets them apart from other extras as a drill team worthy of special consideration.
Many veterans registered with the bureau actually served with an allied army. One of the oldest veterans saw service with the French army in the war of 1871.
Ross Lopez, manager of the veterans' employment bureau, has a quick way of disposing of imposters when he is collecting a company of a battalion of soldiers needed in some war picture. He keep a rifle in the corner of his office; not to shoot those who would bluff their way into jobs but to try them out on the manual of arms.
"So you were in the army, were you?" he asks an applicant. "All right, pick up that gun over there in the corner, Now! Right shoulder arms! Left shoulder arms!"
Left shoulder arms is too much for the average four-flusher. He comes up with an extra hand dangling on the wrong side of the gun and a sheepish look that lets him out of the "army" for that day.
Just how the underground military telegraph of filmdom works is nor clear, but Lopez says he has received an order for 200 men at 8 o'clock with only two applicants in sight outside, and at 10:30 had to begin turning them away.

Posted by regimentalrogue at 12:01 AM EDT