If Patience is a Virtue
Topic: LAC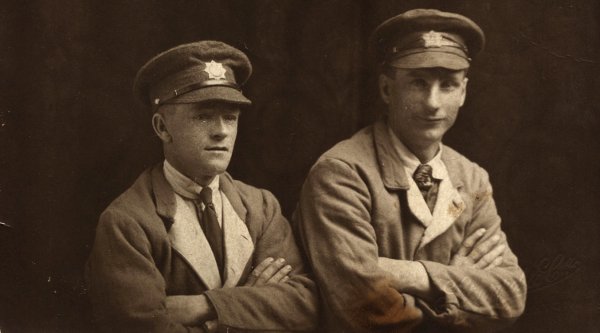 If Patience is a Virtue, then CEF Researchers are Headed for Sainthood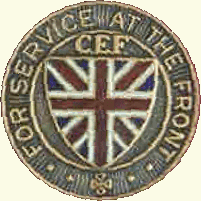 It is by a varying stroke of luck that one of the most valuable resources for researching Canadian soldiers of the First World War still exists. That resource is the collection of service records maintained by Library and Archives Canada (LAC). Held variously by the Department of National Defence, Veterans Affairs and the Archives over the past 100 years, the massive collection of files was, luckily, never purged of files after the deaths of veterans because no department ever had the money and manpower to do so.
The variety of people who have delved into this collection of files in recent decades has included genealogists, researchers of military units, and collectors of military medals, among others. They have accessed the files either by visiting LAC in Ottawa (the lucky few), by ordering photocopies of files from LAC (a slow process that added up in financial terms if regular requests were made), or by paying one of the local researchers to visit and photograph files (a highly convenient and somewhat more economical solution for serial researchers). But over the past year access has dwindled, and now has ceased completely.
Early in 2014, word got around that a project to scan the service records of the CEF was beginning. With the intent to place the results freely on line, this was heralded as an excellent step and welcomed with praise. As 2015 opens, over 100,000 of 640,000 files have been scanned, and the rate of completion — about 5000 files coming on line every two weeks, roughly in alphabetical order — anyone waiting for W–X–Y–Z will be well into 2016 before they see results.
Despite the wonderful concept and the huge, and hugely useful, resource about to be created and made available to everyone, the timing is a tragedy in itself. The centennial years of the First World War, 2014 to 2018, will likely create the biggest demand for these records. Unfortunately, we are looking at them being partly or completely unavailable for up to half that time period.
I'd like to suggest that perhaps LAC could throw researchers a bone to chew on while we wait.
I've always been impressed with an added utility offered by the Canadian Virtual War Memorial (CVWM). The CVWM permits users to submit images to be added to a virtual record for any of the listed casualties. These may include photographs of the individual, copies of documents, or even images of text, which can range from newspaper clippings to items created by the submitter.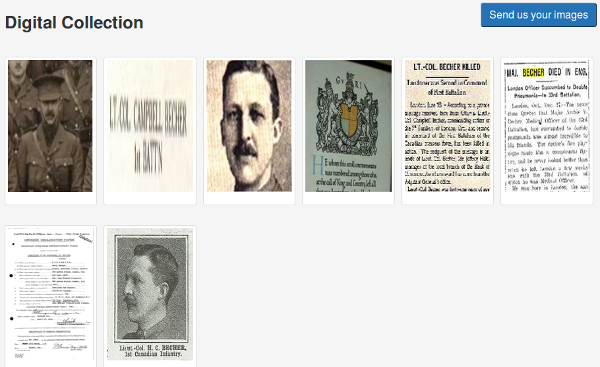 The CVWM's ability to accept these submissions is limited to Canada's official casualties. If a similar utility were created by LAC as an addition to the Soldiers of the First World War database, then the collection of images and information could be extended to all soldiers who served in the Great War. And it might give interested and dedicated researchers something to work on while they wait for those service records.

Posted by regimentalrogue at 12:01 AM EST