Worthington Favors United Army (1942)
Topic: Canadian Army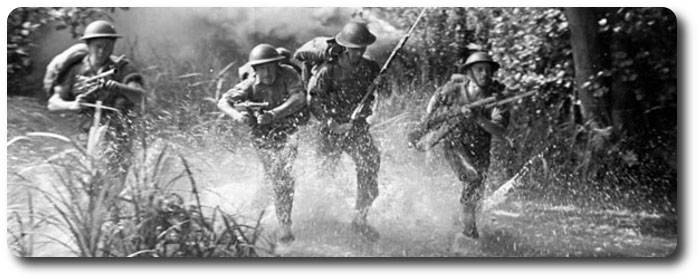 Worthington Favors United Army, Abolishment of Corps, Regiments
The Montreal Gazette, 8 July 1942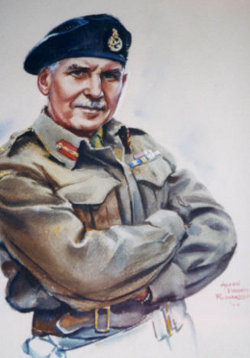 An Eastern Canada Army Camp. July 7.—(CP)—Maj.-Gen. F.F. Worthington, commander of the 4th Armored Division, expresses the opinion that the Canadian Army should be one and indivisible.
A crusader for divisional esprit de corps among the troops under his command, this pioneer Canadian expert in tank warfare would like to see the present system of dividing the army organization up into corps and regiments abolished.
In an exclusive interview with The Canadian Press at his eastern Canada training camp Gen. Worthington said when a man enlists he should join the Royal Canadian Army, just as when an airman enlists he joins the Royal Canadian Air Force and a sailor in the Royal Canadian Navy.
"If you do that you will wipe out a mass of administration," he said. "I would like to see this army brought up to date."
In the 4th Division now practically all officers and men wear the black beret and badges of the armored corps. Regimental caps and badges are passing out of fashion although the general has not yet insisted on complete uniformity. That is the way he wants it. He wants his men to feel they are a member of the division and not of the Mudshire Fusiliers.
"Unit esprit de corps is all very well," said Gen. Worthington, "but it must go higher. We don't want petty jealousies between units. We don't want one unit taking pride in doing better than another. We want each unit to be ready to help the other if necessary."
He went on to say that he would carry the idea even higher than the division, to the army as a whole.
"I think we should scrap the whole army system as we have it both in Britain and Canada and have a Royal Army and a Royal Canadian Army."
When a man joined the air force he was proud to belong to the air force and didn't care what squadron he served with or what capacity. A sailor was proud of the navy but didn't worry what ship he served on. The same could be made true of the army. All a man wanted to know was that the organization he joined was doing a job and that he would be given the work for which he was best fitted.
The general has ways of overcoming men's preferences for certain units when they come to his division. If a man wants to serve in the Mudshire Fusiliers, his choice of a name for sample regiment and with no ther he is not scolded but given a sight-seeing tour.
"Men are simple to handle if you've got the patience," he added with a twinkle in his eye as he proceeded to outline the course given such recruits.
The Mudshire Fusiliers or Northing man is given a guide who takes him all around the division, lets him look inside tanks, handle the guns, send messages to his friends over the signaling apparatus. Soon the fellow sees some job he would like to do. He gets a chance to try out for the job, he likes it and he forgets about the Mudshire Fusiliers.

Posted by regimentalrogue at 12:01 AM EST
Updated: Sunday, 18 December 2016 12:04 AM EST