Royal Visit Prompts Rush for War Medals
Topic: Medals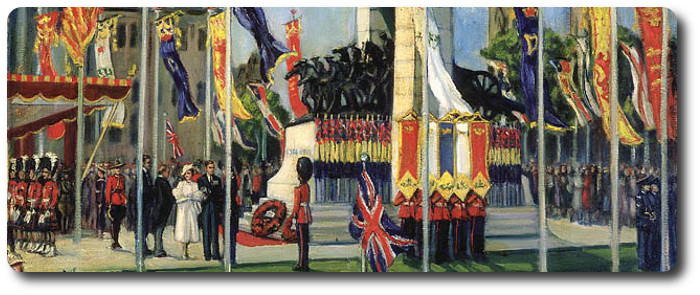 Royal Visit Prompts Rush for War Medals
The Montreal Gazette, 3 December 1938
Ottawa, December 2.—(CP)—Prospects of the visit to Canada next year of the King and Queen prompted a brisk demand upon the records office of the National Defence Department for war medals. Anticipating they may be invited to take part in functions for Their Majesties, war veterans who had long neglected to claim their badges of service are now doing so in large numbers.
Since the war nearly 80 per cent. of the veterans have claimed and received medals, leaving approximately 50,000 still to be issued.
For those who served in France two medals were issued, the General Service [i.e., the British War Medal] and the Allies Victory Medals. A third is the 1914-15 Star, reserved only for those who served in France prior to December, 1915.
Additional to those service badges, however, a number of decorations are still unclaimed. These embrace some Distinguished Conduct Medals and Military Medals.


Posted by regimentalrogue at 12:01 AM EST