RCAF Recruiting, 1949
Topic: RCAF

RCAF Recuiting; 1949
Men With a Purpose
Published in McLean's magazine on 1 March 1949, this Royal Canadian Air Force recruiting advertisement seeks to inspire men to join the RCAF as Flying Officers.
Offering a monthly pay of $284 after completion of basic training, requirements for applicants were:
Age 18 to 24.
Unmarried.
Junior Matriculation or better—a University degree is an advantage.
Junior Matriculants are eligible for a short service commission of 6 years duration—University graduates for a permanent commission.
A selected number of personnel holding short service commissions are granted permanent commissions on a competitive basis. The remainder receive a substantial gratuity on the termination of their engagement.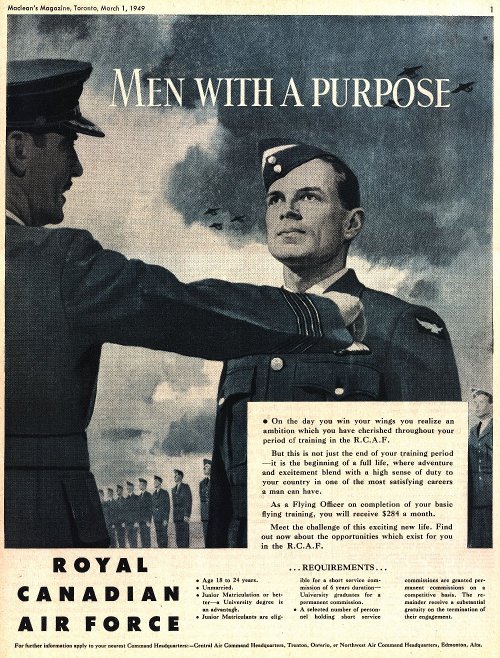 Click image for larger version.

Posted by regimentalrogue at 12:01 AM EDT