Remembrance in Wheatley Cemeteries
Topic: Remembrance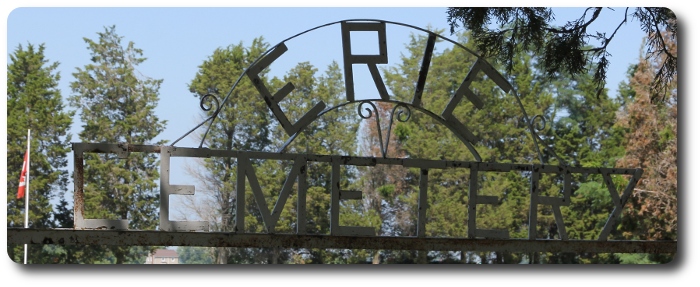 Remembrance in Wheatley Cemeteries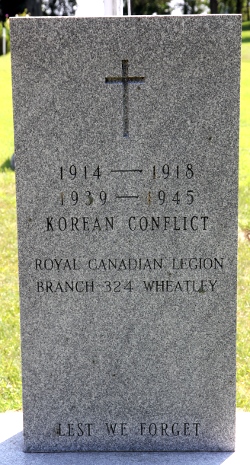 Over the past few years, my wife and I have fallen into the habit of wandering through cemeteries when we find the opportunity. She looks for those gravestones that hint at family stories of sadness or celebrations of life, while I am invariably attracted to the "soldier's stones." These soldier's stones, the Commonwealth War Graves Commission style markers (though not all have been placed by the CWGC) identify the graves of soldiers, sailors and airmen who have served our country at home and abroad. It is always a welcome experience to find the range of services, units and corps among the service men and women in a cemetery, often marking collective centuries of service spanning all of Canada's conflicts.
In two cemeteries in Wheatley, Ontario, we discovered a unique and striking way that has been used to mark veterans' graves. Scattered throughout each cemetery, with no immediately apparent pattern, were 2-foot tall white metal crosses. Each of these crosses bore a simple label with the name of the honoured individual. They were placed on otherwise unmarked graves, beside family stones and, in the few cases where "soldier's stones" had been erected, beside each of these as well.
These crosses are one of the more visually appealing, graceful and comprehensive approaches to marking and honouring veteran graves that I have seen. This was so much better than the Royal Canadian Legion poppy stickers you find on some graves, which have invariably faded to white plastic squares or been peeled off to leave ugly glue residue.
The cemeteries may not have expended extra funds on their fence or gates, but they are well maintained, both institutionally with beautifully cut and trimmed grass throughout the cemetery, and at the individual level with a number of family plots showing fresh flowers placed on loved ones graves. But the white veterans' crosses make these cemeteries and this community stand out.
In Wheatley, Ontario, they have not forgotten.
Erie Cemetery
Fairview Cemetery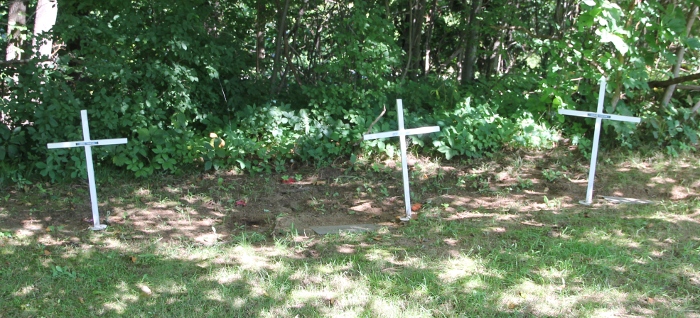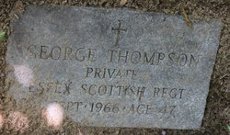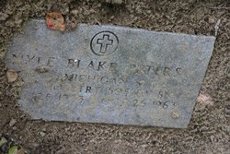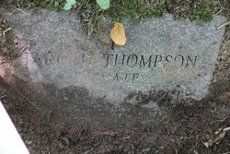 Posted by regimentalrogue at 12:01 AM EDT
Updated: Wednesday, 10 September 2014 12:10 AM EDT