Fuller on Operational Staff Duties
Topic: Staff Duties
Time, time, and the saving of it, should be the soul of every order and instruction, of every report and of every message.
Fuller on Operational Staff Duties
Armoured Warfare; An Annotated Edition of Fifteen Lectures on Operations Between Mechanized Forces, by Major-General J.F.C. Fuller, 1943
Orders, Instructions, Reports and Messages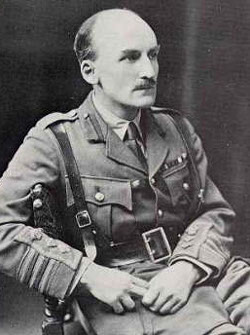 Maj.-Gen. John Frederick Charles Fuller,
CB, CBE, DSO
(1 September 1878 – 10 February 1966)
As I have pointed out more than once, orders, instructions, reports and messages will have to abandon their many official frills and step out stark naked unto the reality of war. The object of an operation order is to impart information you cannot actually convey by voice. It may be the word "move," or "halt," or it may be a long rigamarole; in either case it is seldom necessary to turn it into a ritual so holy that it is considered almost sacrilegious not to begin an operation order with "information" … "intention," and so on, etc., etc.
All order will have to be as brief as possible, and not as formal as possible. They should be based on a profound appreciation of possibilities and probabilities, which, as I have explained, will generally lead to a series of alternatives. Therefore an order should not be suited to one operation but to several possible phases of this operation. It should possess a central idea and several radii working out towards the final circumference — victory to you and defeat to the other man.
If we wish to prepare ourselves for mechanized warfare, it is time we broke away from existing conventions, substituting common-sense for ritual. A methodical soldier may be able to find everything, like a tidy person. This is excellent, but what is infinitely better is being able to make use of things instantaneously — anything, ground, tanks, infantry, broomsticks. What above all the fighting soldier requires is not a brain which works by rules, but a brain which rules by work — that is, immediate action.
A great deal of this training in spontaneity of action will depend on our orders and instructions. In the future much more must be left to the initiative of the individual than in the past. Though the central idea must be maintained, actions should be as flexible as possible. Reports must be as brief as possible and should always, when possible, suggest actions. To state that the enemy is blowing his nose may be interesting, but to report that he is looking eastward and is open to a backside kick from the west is something of real importance. Messages should be in code, and when sent in clear between units in battle they should generally be in clear. Time, time, and the saving of it, should be the soul of every order and instruction, of every report and of every message.

Posted by regimentalrogue at 12:01 AM EDT