JFC Fuller, On Instructing the Soldier
Topic: Drill and Training
J.F.C. Fuller, On Instructing the Soldier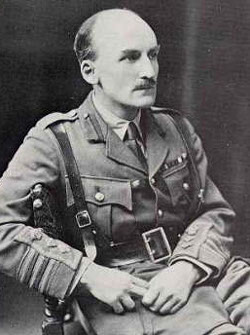 Maj.-Gen. John Frederick Charles Fuller,
CB, CBE, DSO
(1 September 1878 – 10 February 1966)
Brevet Colonel J.F.C. Fuller, D.S.O., "Moral, Instruction and Leadership," Journal of the Royal United Services Institution, Vol. LXV, February to November, 1920
Instruction is like a map which the instructor opens and explains. He points out the short cuts and the good roads, but the actual movement over the ground itself must be left to the instructed; to drag a man across it would be a deplorable waste of time.
There are three main ways of instructing a man:—
(1) By interesting him in his work, that is by increasing his knowledge, for knowledge creates interest, and when a man is interested the effort of learning is reduced to a minimum. To be interesting an instructor must be skilful, and as a magnifying glass concentrates rays of light, so must he be able to concentrate the attention of his men. This can only be done if he continually varies his subjects, makes the men run through them at maximum speed, and so gives no time for their thoughts to wander.
(2) By repeating a subject again and again until it sinks into a man and becomes part of him. This method is not so good as the- first, but with some men it is necessary; at best it is most tiring for the instructor, who should, however, guard against turning himself into a human gramophone, for even repetition requires skill and individuality.
(3) By terrorizing. This is a bad way and it should never be used unless (1) and (2) have failed. It is bad because it creates fear. — We do not want fear, we want courage. If a man will not learn by the first two methods, there is nothing for it but to teach him by the third; for it is better to be hated and followed than to be despised and abandoned. It is better than nothing, for it maintains unity of action.

Posted by regimentalrogue at 12:01 AM EDT
Updated: Friday, 21 March 2014 12:03 AM EDT