RCRI Sword; Infantry Pattern 1897
Topic: The RCR

Royal Canadian Regiment of Infantry Sword
The sword pictured above is a recent acquisition to the Rogue's collection of regimental militaria related to The Royal Canadian Regiment. An 1897 Infantry pattern sword, this example was manufactured by "MOLE" of Birmingham, one of the leading sword makers to the Empire in the late 1800s and early 1900s.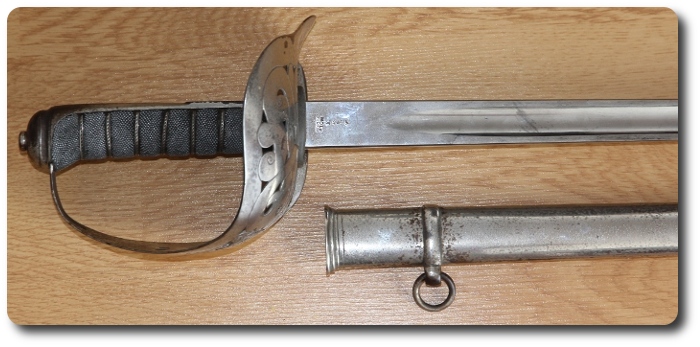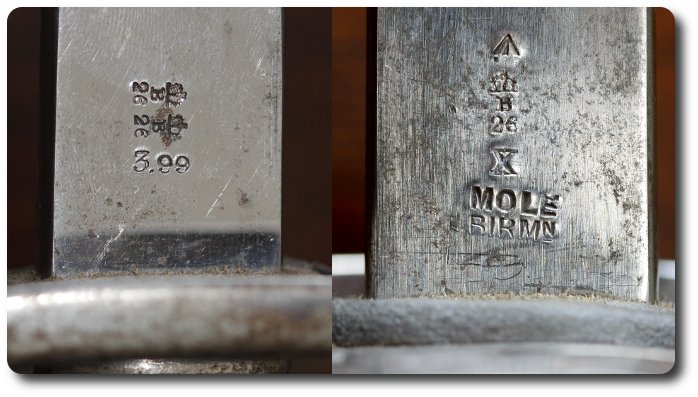 Maker: Robt. Mole & Son Birmingham — maker to the War and India Offices. Robert Mole traded from 24-34 Granville Street, Birmingham between 1895 - 1926
While the handguard has some wear, the blade is in surpringly good condition. The scabbard, sadly has seen better days.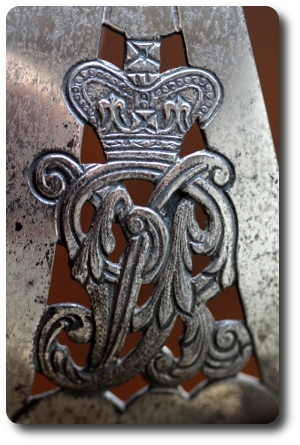 We can narrow the date of the sword to an even closer range than the years Mole manufactured swords. To start with, the most obvious indicator of period: the Royal Cypher. Marked with Queen Victoria's "VR" cypher certainly means this sword was produced no later than 1901.
Additionally, on the sword's handguard are the initials "R.C.R.I." The Royal Canadian Regiment was designated the "Royal Canadian Regiment of Infantry" between 1 April, 1899, and 1 November, 1901. Beneath the unit marking are the numerals "40" shown over "30" which possibly means sword #4 out of a set of 30 that were issued.
This sword would have been issued to the Regiment some time after 1 April 1899. During this period the Regiment maintained five company stations (Fredericton, St Jean, Toronto, London and Quebec City). These companies were unlikely to need any quantity of swords, the Permanent Force officers probably either owning their own swords or using company stores.
But there is another possibility. It was during this period that the 2nd and 3rd (Special Service) Battalions of the Regiment were raised, the former for service in South Africa, the latter to garrison Halifax.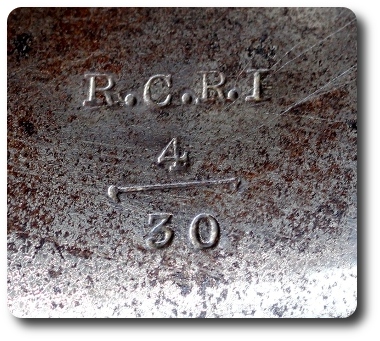 Of these, was one unit more likely to require a set of 30 new swords? The 2nd (Special Service) Battalion, heroes of Paardeberg, were formed with an establishment of 41 officers. The 3rd (Special Service) Battalion, however, had an establishment of 29 officers. (With the Regimental Sergeant-Major requiring one for full dress, a complement of 30 swords would have been required.)
There is, therefore, an excellent possibility that this sword was issued to the 3rd (Special Service) Battalion for it's garrison duties in Halifax during the years 1900-1902.

Posted by regimentalrogue at 12:01 AM EDT
Updated: Saturday, 15 March 2014 12:12 AM EDT