Armoured Cars (1927)
Topic: Militaria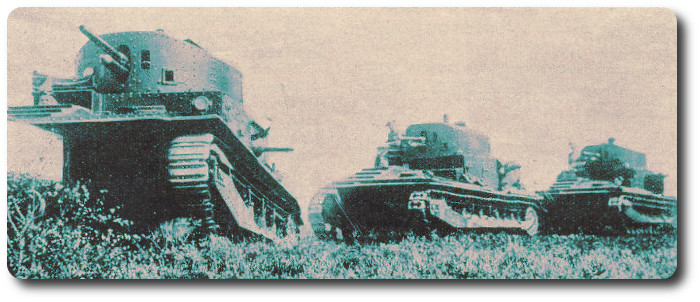 Armoured Cars (1927)
Cavalry Co-operation
Lighter Infantry
The Sydney Morning Herald, Sydney, Australia, 7 January 1927
The possibility of British cavalry regiments remaining cavalry regiments in name, but in actual practise dispensing more and more with horses and gradually replacing them with armoured cars, was suggested by General Sir Alexander Godley, G.O.C.-in-C., Southern Command, presiding recently at a lecture on "The Horse and the Machine in War," by Sir Percy Hambro, at the Royal United Service Institution, Whitehall.
Sir Alexander Godley, referring to the exercises on Salisbury Plain this year to show how tanks could co-operate with cavalry, spoke of the "wonderful advantage" which a reduction in the soldier's pack would give the troops. Anything done by the petrol machine in that way would be of untold value.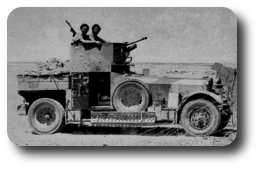 He thought that is the armoured car came more generally into use it would be as a cavalry weapon. If a change were to be effected in the cavalry regiments he thought it possible that they would be armed with a certain number of armoured cars, and fewer horses would be employed. But in his view we could not obliterate the great traditions and efficiency and all the possibilities we now got from our cavalry regiments. "We ought to look before we leap," he said, "We must not too hurriedly and blindly turn everything into machines."
Sir Percy Hambro said that European wars brought increased complexity in the handling of armies, but the aim of great commanders to secure for their troops the power of mobility in order to inflict surprise remained constant. While arguing in favour of the machine for transport of supply, the demand for the tank and the armoured car, the mechanicalising of heavy, medium and light artillery and of first line transport, he did not favour the elimination of the horse.
"It is quite possible in the cavalry action of the future," he observed, "that the fire power of the machine will prepare the opportunity, and the horse will reap the harvest. The horse, in co-operation with the machine, remains supreme as the swift weapon of opportunity."
By the latest development of modern science a new type of machine, which appeared capable of taking its place in the first line transport, had been developed. By the ability of this machine to eliminate distance and its imperviousness to fatigue it might be possible to increase the marching power of the soldier and the radius of action of the cavalry.
The movement of infantry in 'bus columns was a subject of great interest to the army. With the new transport vehicle they were able to relieve the infantry soldier of at least eight pounds, and the cavalry soldier of two stone.

Posted by regimentalrogue at 12:01 AM EST
Updated: Monday, 14 November 2016 12:09 AM EST