8645 Pte Corbally
Topic: Humour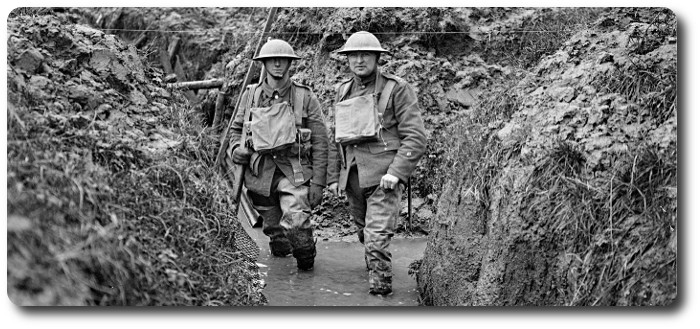 8645 Pte Corbally
"Stand To" A Diary of the Trenches, 1915-18, Captain F.C. Hitchcock, M.C., F.R.Hist.S., 1937
General Headquarters decided that it was advisable to have pass-words for fighting troops, so every twenty-four hours a pass-word was issued from Brigade, who selected it. The new word commenced from the evening "Stand to," and our Brigade, the 73rd, chose the names of the officers commanding battalions at first—Greene, Mobbs, Murphy, etc. On the fifth and following nights, ordinary words such as "Rabbit," "Apple," etc., were introduced.
Some of the "old toughs," however, found some difficulty in remembering the absurd words which followed, and on one of the dark nights of this tour, seeing a man approaching me, I called out, "Halt, who goes there?" only to get the following unusual reply, "Begad, I was a rabbit last night, a spud the night afore, and I'm damned if I know what I'm meant to be at all to-night."
It was 8645 Pte. Corbally. He apologised profusely when he recognised me. I told him the pass-word, and went on my tour laughing. Corbally was a treasure.

Posted by regimentalrogue at 12:01 AM EDT