The Canadian Navy Overseas (1944)
Topic: RCN

The Canadian Navy Overseas (1944)
Ottawa Citizen, 29 August 1944
The navy is figuring less on front pages at present, but cabled reports tell of Canadian fighting ships in almost continuous operation. Motor torpedo boats are exceedingly busy in actions along the French coast where enemy warships have to be kept away from the troops landing craft and transports.
The german navy has a powerful speedy craft known as the E-boat, considerably larger than the MTB. The E-boat is more than 100 feet long. It is engined with three Diesel engines of modern design, they give the German sea fighter a terrific speed, probably above 35 knots. The E-boat's armament includes two torpedo tubes, Oerlikon and other guns. They are tough customers to tackle, but the Canadian navy has been well represented in numerous battles with the enemy across the choppy English Channel.

Like flying, the jousts at thirty knots or more in motor torpedo boats is the business of lads of football age, like the Ottawa boy whose story of service with the R.C.V.N.R. overseas appeared in the Evening Citizen recently, Canada has an MTB flotilla based at an English port within handy distance of German E-boat haunts. Enemy mineships are chased back to port. U-boats are kept under, and German freight ships in convoy are attacked. British, canadian and American light naval forces have been engaged in far more fighting along the European coast than is generally appreciated on this side of the ocean.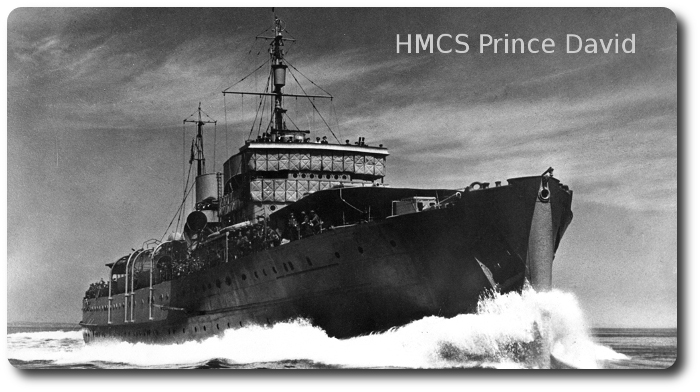 Canada's fleet of destroyers, frigates and corvettes would make an imposing array of seapower. While they are relatively small ships as compared with battleships, aircraft carriers and cruisers, they are making a vital contribution—as are also the Canadian landing craft and troopships, including the converted prince liners. They seem to be operating everywhere around the European battle arena from the Mediterranean to Murmansk.
At the same time, it is doubtless still necessary to maintain a considerable number of fighting ships on Canadian seaways. The battle of the Atlantic has apparently been won, but only because there are warships—and complete air coverage—to keep the U-boats down. There can be no relaxing of convoy escort operations; the continuous stream of cargo ships has to be maintained at a greater rate of tonnage than ever.

There is another Canadian naval responsibility to keep in mind. The St. Lawrence River has been visited by U-boats. They penetrated well up toward Quebec towns where U-boat gunfire could do shocking damage. Submarine mines have been laid too off Canadian ports. It would be much according to the Nazi book suddenly to surprise Canada with another visit.
Even without contemplating the possibility of rocket bombs launched from submersible destroyers, it would be foolish complacency to dream that Canada is now immune from German attack. The navy is contributing magnificently to the winning of the war where it has to be won, on the European side of the ocean. It is also part of the Canadian navy's task to keep the enemy confined to Europe, away from Canadian shores and seaways.

Posted by regimentalrogue at 12:01 AM EST