A Regimental Table Lighter
Topic: The RCR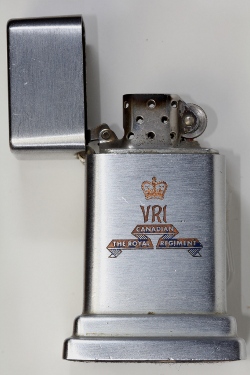 Twenty years ago, the Canadian Army, following Government direction, stopped smoking indoors. It may seem strange to many today who are too young to remember those days, but smoking was such an ingrained part of Canadian culture at the time that every office, every barrack room and every table in the messes featured an ashtray. Even for those who didn't smoke, the ready access to an ashtray needed to be provided for the many who did and expected the courtesy. Few items were more iconic than the ubiquitous round ashtrays in brown glass that were provided through the Canadian Forces Supply System, often seen overflowing with butts on the desks of heavy smokers.
The prevalence of smokers offered an easy target for regimental coffers through the production of regimental lighters, and no lighter brand was more common than Zippo before the disposable Bic lighter overtook that market. Many regiments found places among Kit Shop stocks for lighters (as many still do) but it was the smoking culture of the 1950s and 1960s that saw the placement of a table lighter on a desk or side table as a courtesy to visitors in one's office or home.
The photo below shows a Canadian Army dining hall table in the 1980s. Note the ashtrays along the table and the cigarete held by the man on the right.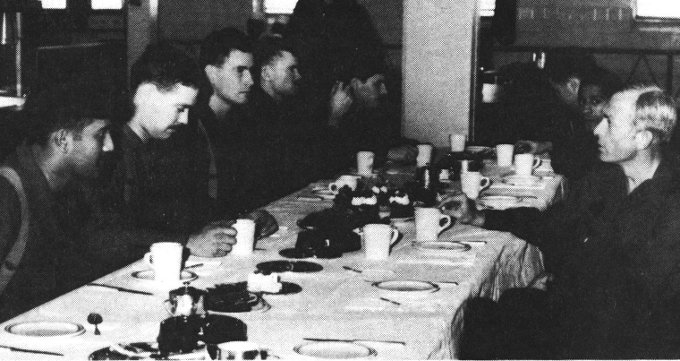 The Ubiquitous Brown Glass Ashtray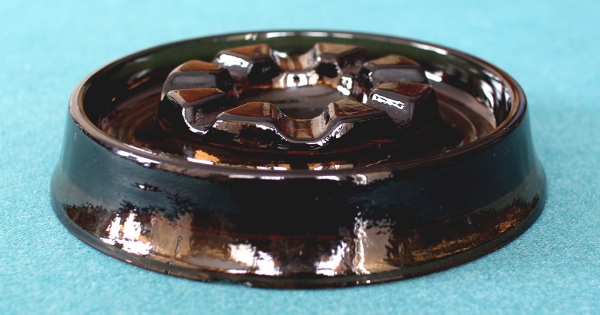 Posted by regimentalrogue at 12:01 AM EST
Updated: Thursday, 21 February 2013 2:05 PM EST