Perpetuating Units of the Canadian Expeditionary Force
Topic: Perpetuation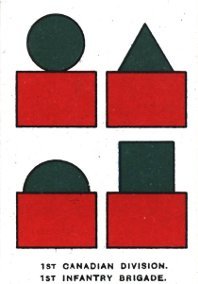 At the end of the First World War, the Canadian Expeditionary Force (CEF) was disbanded, and many of its units faded into history, their memory and the heritage of their battlefield achievements transferring to units of the Canadian Militia, both Permanent Force (P.F. - now the Regular Force) and the Non-Permanent Active Militia (N.P.A.M.; now the Reserves). This transfer of history and heritage was made possible by the creation of a uniquely Canadian process labeled perpetuation.
As a result of perpetuation and the blending of unit histories through evolving oral narratives (because not everyone studies the detail of their unit histories) many Canadians, including many who have served in the Canadian Army, do not well understand the links between today's Regiments and the units of the CEF. With the rapidly approached centennial of the First World War, Canadians can expect to see commemorative events held both in Canada and abroad. When these events are to be linked to the actions of each of the Infantry Divisions of the CEF, it is essential to understand which modern regiments should be standing in place of the CEF battalions that fought on the battlefields of France and Flanders.
The following tables show the alignment of the divisional organizations of the CEF to today's perpetuating regiments.
The Perpetuating Units of the 1st Canadian Infantry Division, CEF
The Perpetuating Units of the 2nd Canadian Infantry Division, CEF
The Perpetuating Units of the 3rd Canadian Infantry Division, CEF
The Perpetuating Units of the 4th Canadian Infantry Division, CEF
Corps Troops

Posted by regimentalrogue at 1:47 PM EST
Updated: Sunday, 24 April 2016 4:11 PM EDT