The Value of a Tradition
Topic: Tradition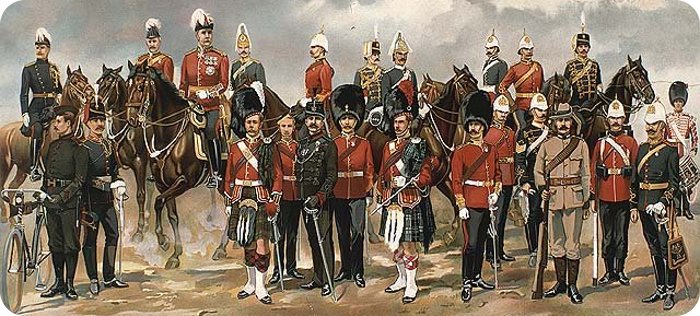 The Value of a Tradition
"Looks or use?," by Major E.L.M. Burns, M.C., p.s.c., Royal Canadian Engineers; Canadian Defence Quarterly, Vol. IX, No. 1, October 1931
It may be said — "Oh, but the crowd likes the bright uniforms." Admitting for the moment that the crowd does like bright uniforms, let us ask ourselves whether that would be a sufficient reason for wearing them. It is always degrading to seek the approval of the witness. But it is by no means certain that the crowd is fooled. I quote from a recent popular song:
"The King's Horses and the King's Men!
They're in scarlet, they're in gold,
All dolled up, it's a joy to behold
The King's Horses and the King's Men!,
They're not out to fight the foe,
You might think so, but Oh! Dear No!
They're out because they've got to go
To put a little pep in the Lord Mayor's Show."
Popular songs, it may be said, are not made on themes which are contrary to popular beliefs.

Posted by regimentalrogue at 12:01 AM EST