A Calculated Risk
Topic: Officers

A Calculated Risk
Mutiny: A History of Naval Insurrection, Leonard F. Guttridge, 1992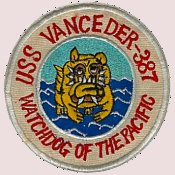 According to the Time magazine article: "We all have a little of the Captain Queeg in us," admitted one officer. "But Arnheiter had more than his share."
(Quoted at Wikipedia.)
… regard for an objective appraisal of facts and implications was all but lost in the attention focused upon the captain himself as a bizarre figure hitherto encountered only in the pages of popular fiction or in television farce.
In February 1966, during naval operations off the South Vietnamese coast, … the destroyer escort Vance had repeatedly fouled [another] ship's gun range and had spent useless firepower by hurling shells at sand dunes and barren rocks. Superior intervention at this point, perhaps a stern warning to the captain of the allegedly offending vessel, might well have prevented the development of a public tragicomedy that did nothing to enhance the prestige of the American navy.
Career recommendations are sometimes founded as much on a person's aggressive zeal and powers of imagination as upon his or her academic attainments. An abundance of the former qualities can often make up for deficiencies in the latter. But when a selection board weighs these intangibles, its decision may amount to what a confidant in United States naval service told Marcus Aurelius Arnheiter had applied in his case: "Your assignment to command," wrote Capt. Richard Alexander, "was, quite frankly, a calculated risk."

Posted by regimentalrogue at 12:01 AM EST