Recipes from Tobruk (1941)
Topic: Army Rations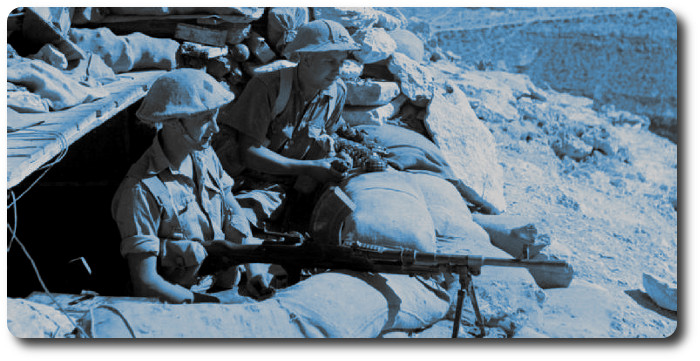 Recipes from Tobruk (1941)
Diggers as Cooks
The Age, Melbourne, Australia, 4 October 1941
The ingenuity of the men in the Tobruk garrison has extended to cooking. The mother of a gunner who has been in Tobruk for some seven months received a letter in which he gave her some of the recipes submitted at a recipe competition held among the gun crews.
The first is called "Fig Tree Hamburger." The gunner writes:—
"Take 2 tins of bully beef, 1 tin of bacon, 2 handfuls of flour and 3 onions. Cut the bully beef, bacon and onions finely. Mix two-thirds of the flour with a little water to make a thick paste. Mix the bully beef, bacon and onions in and mould into small rissoles, roll in the flour, fry in boiling margarine and serve hot with potato chips. This is enough for six men."
"In the sweet department," he continued, "there is Libyan flap-jack. Take three cups of flour and half a cup of oatmeal, and mix with enough water to make a thick liquid. Add a quarter cup of milk, half a teaspoon of marmite and 2 oz. of grated cheese. Mix and fry as a pancake in margarine."
"Marrow has been plentiful," he added, "and can be stuffed with rice and bully beef and roasted. Even bully beef with other ingredients can be made into something edible."

Posted by regimentalrogue at 12:01 AM EDT