Feeding an Army When in Field
Topic: Army Rations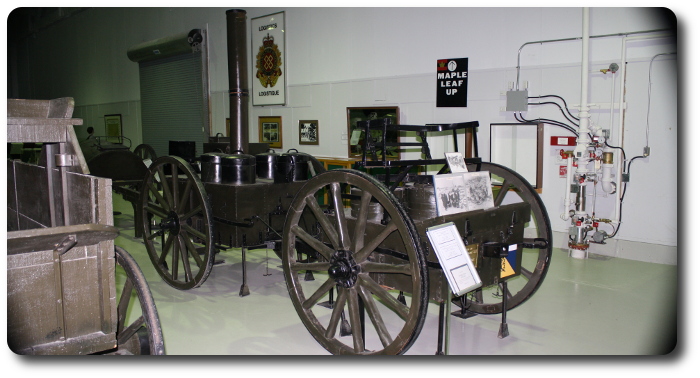 Feeding an Army When in Field
Emergency Ration Carried into Action by Every English Soldier
The Spokesman-Review, Spokane, Wash., 8 November, 1914
The Manchester (Eng.) Guardian says: The English Soldier, when he goes into action, carries with him an emergency ration (known in the service as the 'iron' ration). Which is securely packed in a canvas receptacle on the man's equipment.

The new chain of supply gives between one and two days 'iron' rations in the haversack, half a day's ration in the cook's wagon, and one ration and grocery in the train or supply column, making a total of two and a half to three and a half days' rations with the field units, as against five and a half days' supply under the old system.

Opened Only in Emergency
The present 'emergency ration' for use on active service consists of chocolate, with added plasmon or other suitable milk proteid. The food is wrapped in vegetable parchment paper, and packed in tins, each containing sic and a half ounces. This ration is not to be opened except by order of an officer or in extremity. It is calculated to maintain strength for 36 hours, if eaten or drunk in small quantities at a time. To prepare the beverage the scrapings of a ration are boiled in a half pint of water. The 'iron' ration is made up of one pound of preserved meat, 12 ounces of biscuit, five-eights ounce of tea, two ounces of sugar, one-half ounce of salt, three ounces of cheese and two cubes (one ounce) of meat extract.
The traveling kitchen has for years been tried and approved in the French, Russian and German armies, and is now being used by each of these armies in the field. The English field kitchen is a two-horse limbered vehicle. It cooks for 250 men, allowing 10 quarts of hot food for every 12 men. The rear part of the wagon contains a fire and four cooking pots in addition to a hot water boiler. Groceries, too, are carried. The only drawback to these cooking carts is that they materially increase the length of the baggage columns, and as an army corps with its baggage takes up 17 miles of road this is a serious objection. But the traveling kitchens have proved their value. They enable a soldier to have a hot meal on reaching his bivouac.

Posted by regimentalrogue at 12:01 AM EDT