Australian Army "Body Heat" Rations (1979)
Topic: Army Rations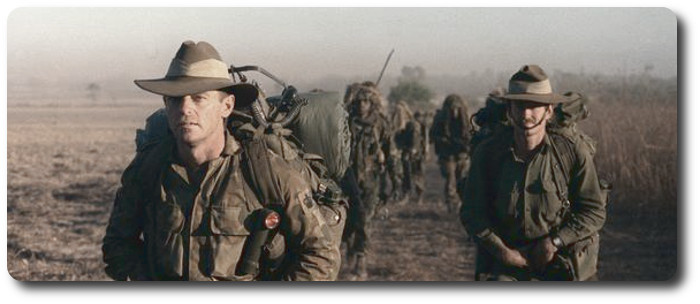 Australian Army "Body Heat" Rations (1979)
Body heat 'cooks' latest Army rations.
When Australia's Army is on the move, and a man wants a meal, all he has to do is stick it up his jumper — literally.
The Sydney Morning Herald, 1 July 1979
By Tony Blackie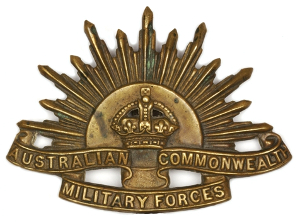 It's the Army's revolutionary new way of dealing with rations.
The soldiers draws out of his ration pack a foil container of freeze-dried food, adds water and puts the container next to his skin.
The meal is cooked by his body warmth, and the soldier is soon dining on steak and onions, lamb and vegetable curry, roast sliced pork or savoury steak.
The freeze-dried haute cuisine was developed by the Armed Forces Food Science Establishment in Tasmania.
The establishment has perfected methods of keeping processed foods fresh for up to two years. Although this has obvious commercial applications, manufacturers have steered away from the idea.
At present, commercially produced foods have a life of about nine months or less.
The director of the research establishment, Dr. Ross Richards, says the foods produced by his staff have many advantages over the consumer products — for example taste, quick preparation, weight and increased nutritional value.
Last week, the Sun-Herald joined the chow queue to taste some of the delights which keep our ever-vigilant protectors strong and alert.
After opening a pack of dehydrated beef and beans we sat with several officers. Although it was two and a half years old, the meal was a resounding success.
The ration pack also contains a pack of freeze-dried rice, which when constituted was enough to feed several people; several packs of tea and coffee; a pack of sweet and sour pork; shortbread biscuits; chocolate; instant milk; chewing gum and a range of other goodies all designed for one day's survival.
An old digger who saw the pack was horrified.
"They've got to pot those blokes have," he sneered, "We used to get a tin of bully beef and a few biscuits and that's all. The army is spoilt these days."
Dr. Richards says the food provided in the ration packs is carefully weighted to ensure each soldier on patrol carries enough food to last the manoeuvre.
"We have a semi commercial freeze-drying operation and the freeze-dried food is packed into aluminium containers," Dr. Richards said.
In the past, the Australian armed forces imported all ration pack water from England in tins, but the establishment has now produced a throw-away plastic water container which the British are now interested in.
But what about the taste of all these foods?
"We have rigorous tests on the food. We go out with army manoeuvres and eat with the soldiers and question them on the food," Dr. Richards said.
"All the staff at Scotsdale eat the food we produce. No one can point the bone at us."
The establishment is now working on other projects including miniature tubes of butter concentrate and specially reduced and dehydrated meals which can be packed in tiny containers.

Posted by regimentalrogue at 12:01 AM EDT