Load Bearing Equipment Tips, Vietnam, 1970
Topic: Drill and Training

Load Bearing Equipment Tips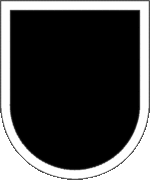 Combat Recon Manual, Republic of Vietnam; 1970
Prepared by Project (B-52) Delta, H.Q. NhaTrang
Detachment B-52; 5th Special Forces Group (Abn), 1st Special Forces
1. Be sure that all snaps and buckles are taped. Do not use paper tape.
2. Place triangular bandages (in original containers) in the ammo pouches. This makes it easier to remove magazines, and increases the first-aid capability of your unit.
3. Cut the front corners of ammo pouches 1/2"-3/4" to make it easier to remove magazines during the rainy season. Also have 2 magazines with pull-tabs in each pouch. If they are available, use canteen covers to carry magazines rather than ammo pouches. They hold more magazines, are easier to open and you won't need so many pouches hanging from your web gear.
4. Tie a string or lanyard between M-79 and web belt so you won't lose it when firing the M16.
5. Keep your URC-10 secured to your harness during use. If lost with the beeper on, it will negate oil other signals on that frequency until the battery runs down.
6. Always carry some type of knife on patrol.
7. Snap links should be secured around the shoulder harness. NOT on the cloth loops.
8. For survival, each individual should carry. in a first aid pouch on the harness one tube of bouillon cubes, one tube of salt tablets and one bottle of water purification tablets. One bullion tube in one canteen of water, when dissolved will give energy for one or two days.
9. All team members should carry a mixture of fragmentation, CS and WP grenades on their belts for the following reasons:
a. Fragmentation grenades are good for inflicting casualties.
b. CS grenades are ideal for stopping or slowing down enemy troops pursuing your team. In addition they will stop dogs from pursuing you in wet weather when CS powder will dissipate due to wetness.
c. WP grenades have a great psychological effect against enemy troops and can be used for the same purpose as CS Grenades. The use of CS and WP at the some time will more than double their effectiveness.
10. Smoke grenades should be carried in or on the pack and not on the web gear or harness You don't fight with smoke grenades and if you need one, 99 times out of 100, you will have time to get it from your pack.
11. Fold paper tape through the rings of grenades and tape the ring to the body of the grenade. The paper tape will tear for fast use, where plastic or cloth tape will not. Also it keeps the ring open for your finger, stops noise and prevents snagging.
12. 12. Camouflage grenades using black or OD spray paint.
13. Do not bend the pins on the grenades flat. The rings are too hard to pull when needed.
14. Make continuous daily checks on all grenades when on patrol, to ensure that the primer is not coming unscrewed.
15. Each team should carry one thermite grenade for destruction of equipment, either friendly or enemy.
16. Do not carry grenades on the upper portion of your harness because the enemy will shoot at them trying to inflict several casualties with one shot.
17. Sew a long slim pocket on the side of your rucksack to accommodate the long antenna.
18. Ensure that the snap link on your rucksack is snapped through the loop in the upper portion of your rucksack's carrying straps so that you won't lose it during extraction if you have to snap it on a ladder or McGuire Rig.
19. Insect repellent leaks and spills easily, therefore, isolate it from your other equipment in the rucksack. Also squeeze air from repellent container and screw on cap firmly.
20. An indigenous poncho and / or a ground sheet along with a jungle sweater and a rain jacket are sufficient for sleeping.
21. A claymore bag, sewn onto the top flop of the rucksack is extremely useful to carry binoculars, extra handsets, camera or URC-10, prepared or any other special equipment. This gives easy access to those items while on patrol or when you have to ditch the rucksack.
22. Keep smoke grenades on rucksack between pockets.
23. Always use the water from canteens in or on your rucksack before using water in the canteens on your belt. This will ensure a supply of water should you lose your rucksack.
24. Test straps on the rucksack before packing for each patrol. Always carry some parachute cord or repair strap on patrol.

Posted by regimentalrogue at 12:01 AM EDT