Company and Platoon Commanders
Topic: Officers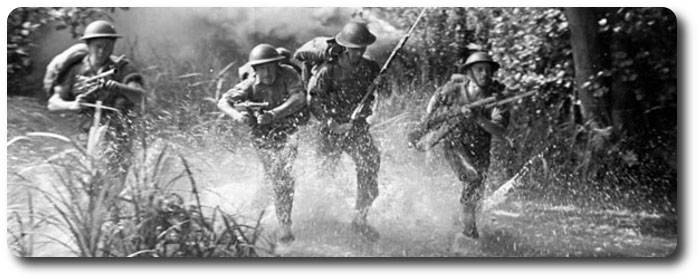 Company and Platoon Commanders
Canadian Army Training Memorandum, No 28, July 1943
1. Do you want to know what one high Commander in a theatre of war thinks the most vital things for his junior officers to know ?
2. Here they are:—
(a) Speedy decision and aggressive action. Automatic decision and action without waiting to be told, without wasting time, waiting for orders from the next higher commander.
(b) Manoeuvre—how to put on a quick flanking attack when it is needed how not to throw troops away by pounding straight ahead against well organized resistance.
(c) Map reading—especially foreign maps that may be the only ones available in that particular theatre of operations.
(d) Handling your command at night—the approach march-marching to the assembly and forming up positions-night attacks-keeping direction-accurate use of the compass-the silent approach and the bayonet attack.
(e) Re-organization—replenishment of ammunition, food and water, when you have captured your objective.
3. Are any of these new? Are any of these special? Are not they the common sense of battle-the things in the book-the things every small unit commander with any common sense and imagination knows are going to be vital later on?
4. Are there any of these things that any Commander of any rank does not recognize as of utmost importance in training?

Posted by regimentalrogue at 12:12 AM EDT