Sebastopol Guns, Victoria Park, London, Ontario
Topic: Militaria

For those familiar with the names, we can find traces of pre-Confederation British military history throughout Canada. These traces are not limited to actions that took place within North America, but also the evidence of pride of service brought by immigrating soldiers and their families. In Ontario we can find the towns that were named for the Crimean War battles Alma, Balaclava, and Inkerman.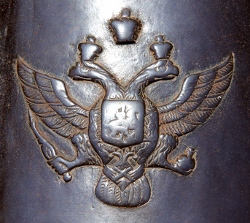 But if you ask most residents of London, Ontario, where to find the Russian cannon from that war in their city, they're probably going to look at you like you're crazy. Even many who would recognize smooth-bore cannon for what they are would seldom inspect such artifacts closely enough to realize that these are certainly rare examples, and may even be unique, in Canada.
But there they are, sited on the west side of Victoria Park, ranged in an arc in front of the South African War Memorial. Three cannon barrels, two Russian and one British, that were used at the siege of Sebastopol in the Crimean War.
A plate on the central cannon, the British one, has tarnished as dark as the barrel it is mounted on. It reads: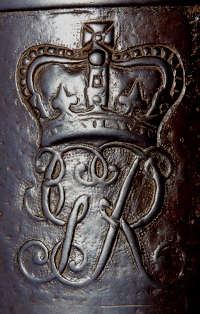 "These cannon were used at the siege of Sebastopol, and were brought to this country after the capture of that city by the British in 1855. Sir John Carling was instrumental in procuring these three pieces for this city. This gun is a British piece. The other two are Russian. This tablet was erected by the London and Middlesex Historical Society. 1907. Restored 1987."
The age of the British cannon can be estimated from the Royal Cypher on the top of the barrel. It displays the cypher of King George III, who reigned from 1760-1820. That of the Russian barrels will need someone who can decipher the markings to estimate their period of manufacture.
Why Victoria Park for such monuments, you may ask. Victoria Park is the site of the original British garrison in London. After the British garrison was withdrawn in the 1860s it continued to serve the local Militia units. In the 1880s, the City arranged to trade the Victoria Park property for Carling Heights, the current location of Wolseley Barracks. IN the early 1900s, the local Militia units also moved, into the new Dundas Street Armoury.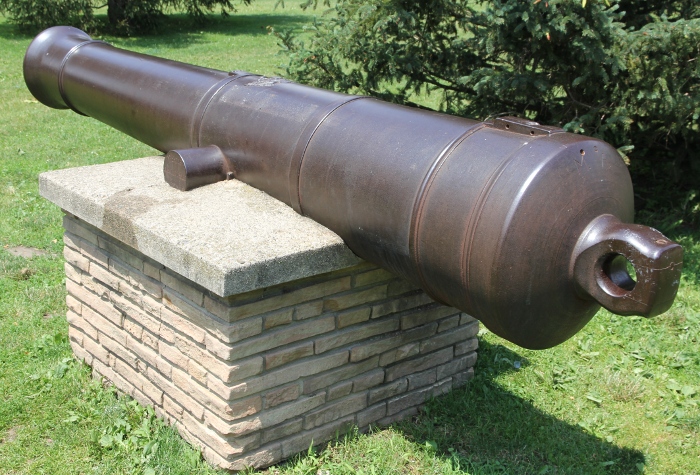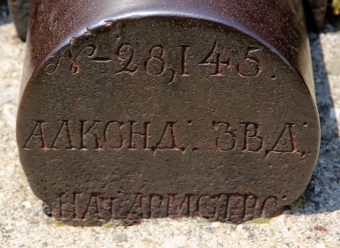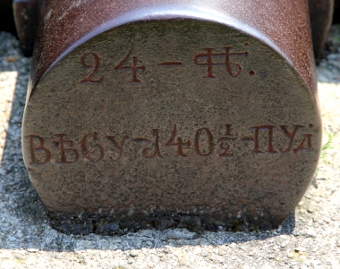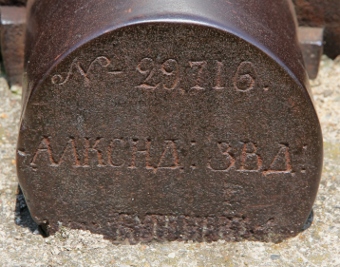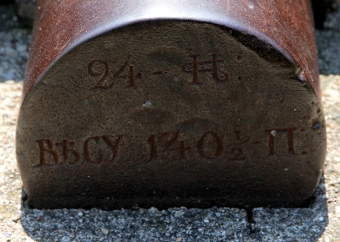 Posted by regimentalrogue at 12:01 AM EDT
Updated: Friday, 2 August 2013 12:28 AM EDT