Russian Military Principles
Topic: Military Theory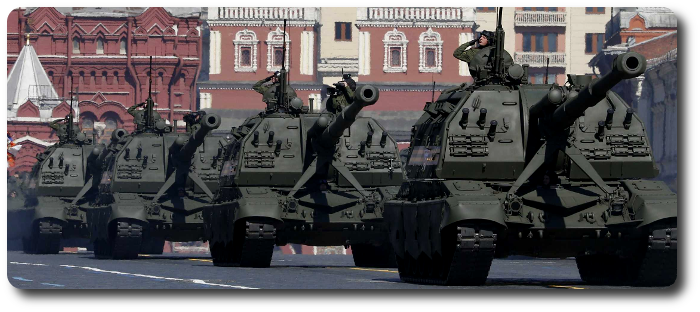 Russian Military Principles
FM 100-2-1—The Soviet Army; Troops, Operations and Tactics, July 1984
Classic Russian Military Principles
Extreme exertion of force at the very beginning of a war.
Simultaneity of actions.
Economy of forces.
Concentration.
Chief objective - the enemy's army.
Surprise.
Unity of action.
Preparation.
Energetic pursuit.
Security.
Initiative and dominance over the enemy's will.
Strength where the enemy is weak.
The most significant points of this list are:
He who gets to the initial battle with the "most" wins.
The enemy must be confronted with more than one situation to deal with.
One should not be diverted by geographical objectives, but should concentrate on the destruction of the enemy's military forces.
Detailed, exacting preparation must precede an attack.
Design actions to preempt the opponent and keep him reacting to situations that you control.
Concentrate on the enemy's weak points rather than his strengths.
Contemporary Soviet military theorists hold that nuclear weaponry and other means of modem warfare have modified the basic principles. By the early 1970's, the following principles dominated Soviet operational art and tactics:
Russian Military Principles of the 1970s
Mobility and high rates of combat operations.
Concentration of main efforts and creation of superiority in forces and means over the enemy at the decisive place and at the decisive time.
Surprise and security.
Combat activeness.
Preservation of the combat effectiveness of friendly forces.
Conformity of the goal to the actual situation.
Coordination.

Posted by regimentalrogue at 12:01 AM EDT