German Infantry in Action (1941)
Topic: Drill and Training

German Infantry in Action (1941)
German Infantry in Action (Minor Tactics), Prepared by the General Staff, The War Office, February, 1941; Reprinted in Canada, May 1941.
Section Formations
There are two normal formations for the section when extended, i.e., single file and extended line. The section should only be split up in exceptional circumstances, and if it is, must still operate as a complete unit.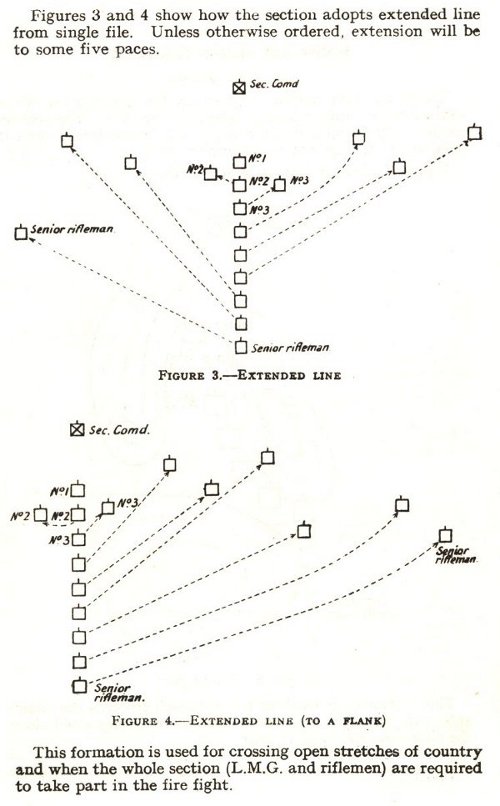 Platoon Formations
The platoon normally deploys into one of two formations, 1.e., arrowhead or wide arrowhead. The platoon commander can, however, order other formations, e.g., sections one behind the other in file or single file or two sections forward and two in rear.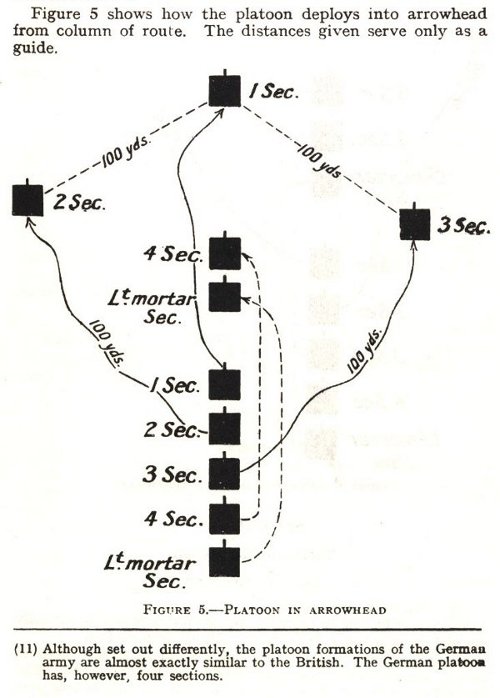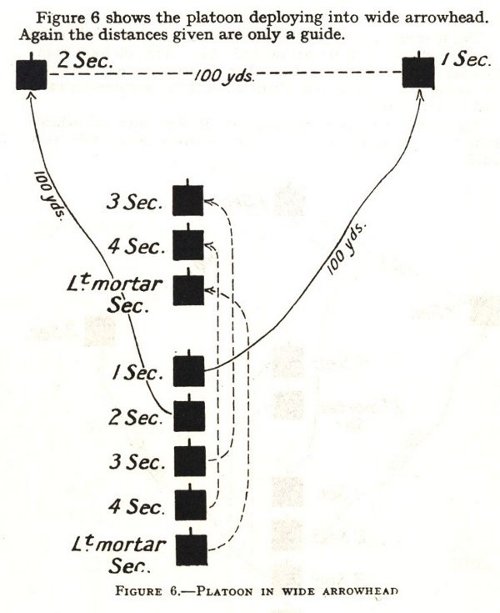 Company Formations
The Company normally deploys in one of two formations, i.e., arrowhead or wide arrowhead. The distances between platoons are given only as a guide.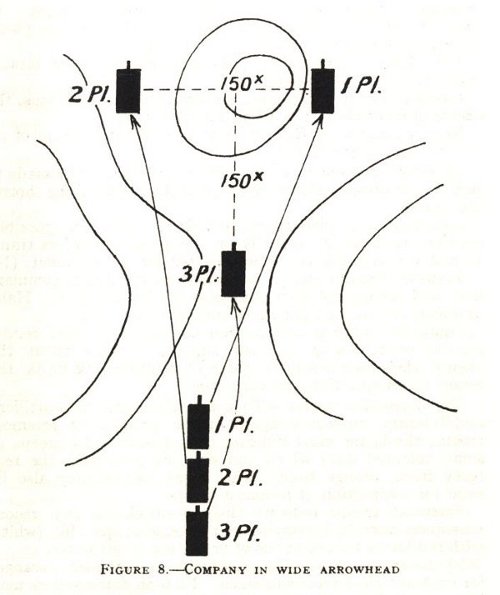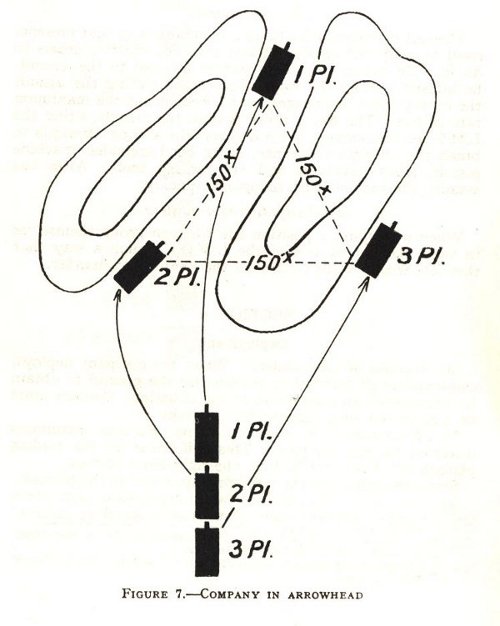 Posted by regimentalrogue at 12:01 AM EDT