Advanced Driving and Maintenance School, Woodstock, ON
Topic: Drill and Training

Advanced Driving and Maintenance School, Woodstock, ON
Operation DISTINCTION is a series of commemorative events designed to honour Canada's proud military history, from the forging of an identity during the War of 1812 to the military excellence achieved during the Wars wars of the 20th century and the unprecedented changes that have occurred during contemporary global endeavours. Commemorative events began in 2012 and will continue until 2020 across Canada and in key international locations. (Source)
Over the next few years, Canada will be recognizing a variety of military anniversaries, including those of the First and Second World War. When many Canadian think of the conflicts of the 20th Century, their minds invariably turn to operations overseas, whether that be the trenches of France and Flanders, the hills of Sicily or the beaches of Normandy. Few, unless they have a direct connection, also think of the intense and widespread military efforts that took place in Canada during each war.
Ranging from Sam Hughes and the CEF building Camp Valcartier in 1914, to the many airfields of the Commonwealth Air Training Plan airfields all over the country, to the many temporary schools of instruction, camps sprung up all over Canada during the world wars to suport Canada's forces overseas (and on the seas). Many of these camps were dismantled as quickly as the returning forces were demobilized. Sold back to municipalities, or turned to other purposes, in short years the remaining buildings disappeared one by one, along with the memory of what had been there and what training took place in those camps.
In many cases, the last remaining vestiges of these camps are a few old news stories and photos, and the occasional discovery of a piece of evidence that they existed. The following images represent one such clue; during the Second World War, Woodstock, Ontario, was the home of No. 11 Advanced Driving and Maintenance School (A.D. & M.S.). On property now occupied by the racetrack, with perhaps the original structures of one or two buildings remaining under new exteriors, the Canadian Army trained officers and soldiers in the skills to keep Canada's mechanized army in the field and ready to fight.
No. 11 Advanced Driving and Maintenance School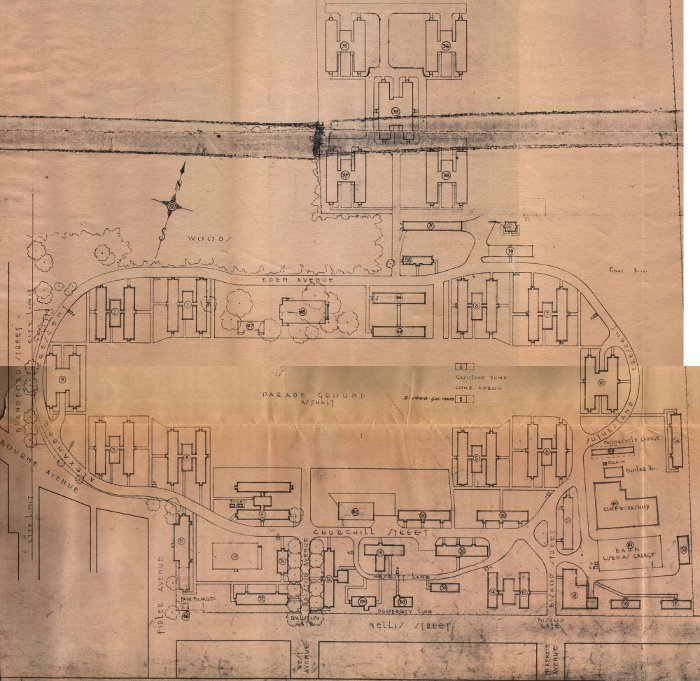 Click for larger version.
See these images in the Woodstock Museum online collection: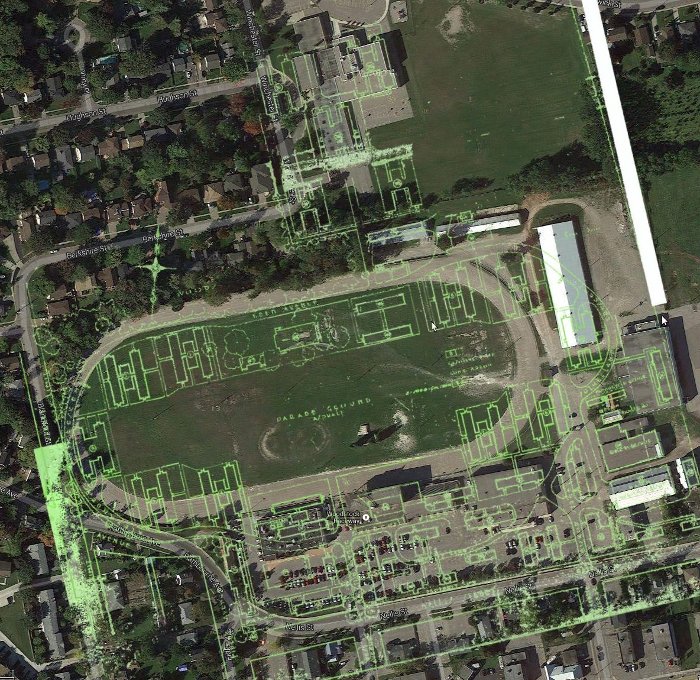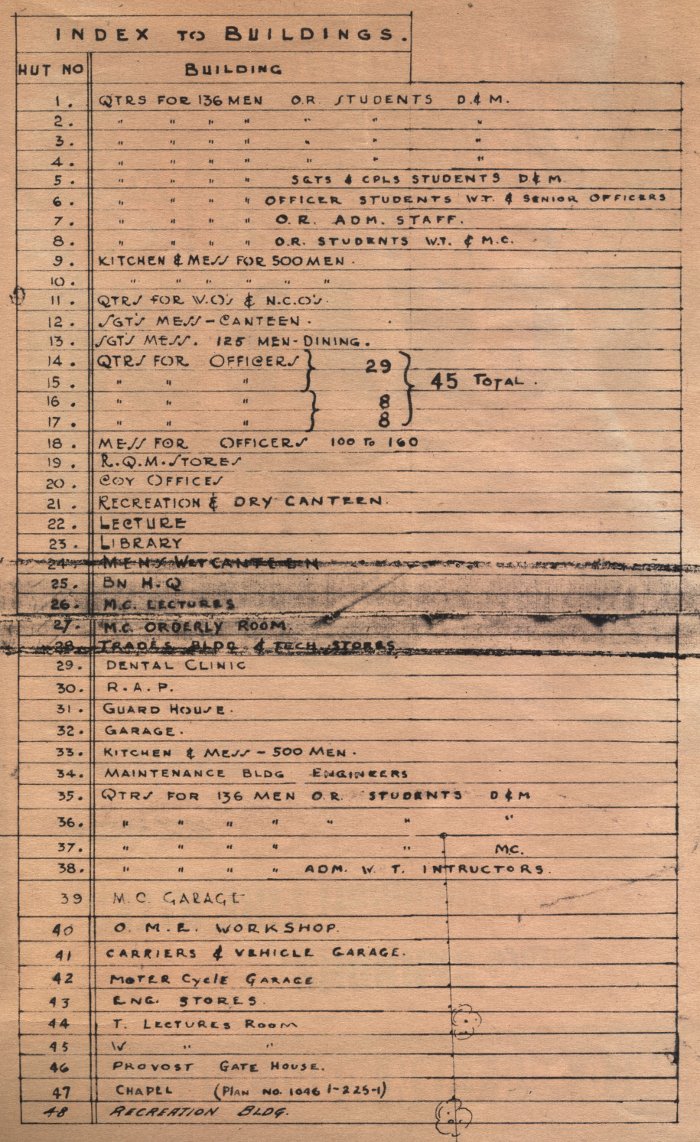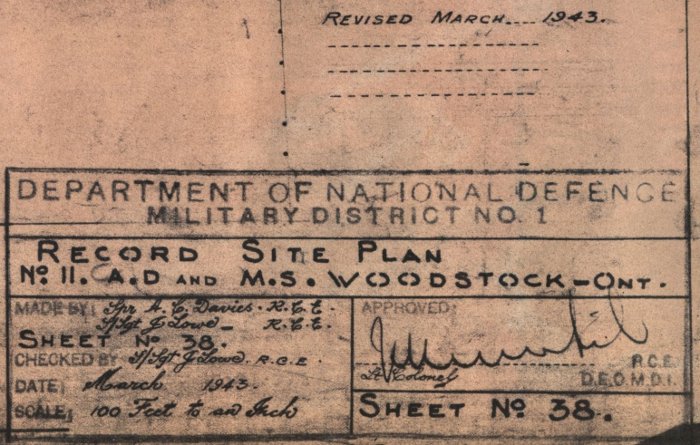 Posted by regimentalrogue at 12:01 AM EDT
Updated: Sunday, 4 May 2014 5:07 PM EDT