Loot in Arras
Topic: Discipline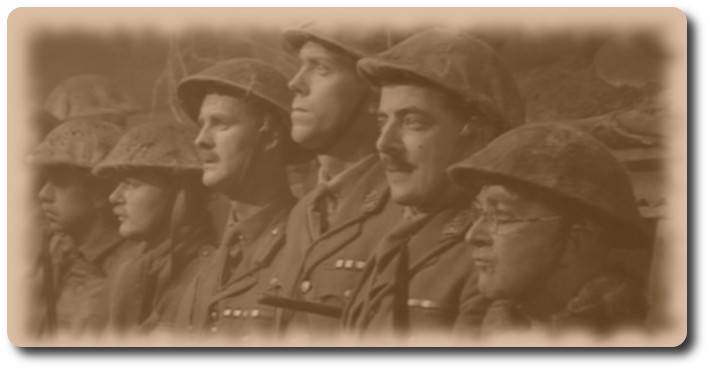 Loot in Arras
Charles Yale Harrison; quoted in Vain Glory; A miscellany of the Great War 1914-1918, Guy Chapman, OBE, MC (Ed), 1937/1968
We halt. We are in one of the main streets. On both sides of the street are stores—grocery stores, tobacco shops, clothing stores, wine-shops.…
We ask our captain—a fidgety, middle-aged man by the name of Penny—why the town is deserted. He explains that the Germans dropped a few long-range shells into the city a few days ago, and the inhabitants, thinking that Heinie was about to enter, fled leaving the city as we now see it.…
As I stand talking to Broadbent a man in the company ahead of us idly kicks a cobble-stone loose from its bed. He picks it up and crashes it through a wide, gleaming shop window. … The soldier steps through the window and comes out with a basketful of cigarettes. He tosses packages to his comrades.
Another crash!
More men stream through the gaping windows.
Officers run here and there trying to pacify the men.
As far as I can see, men are hurling stones through windows and clambering in for supplies.
The street is a mass of scurrying soldiers.
Discipline has disappeared. …
"Do you know that this is looting a town?" Broadbent says.
"Of course it is."
"There will be merry hell to pay for this."
…A detachment of mounted English Military Police approach the town.
The police are our traditional enemies.
We organize a volunteer defence corps.
We post ourselves on the roofs of houses which overlook the road which leads into the city. We are armed with rifles, machineguns, hand-grenades.
As the police canter close to the town they are met with a burst of rifle-fire.
Two horses are hit and rear madly into the air. The M.P's draw rein and about face.
This is our first victory over the police. The retreat is greeted with cheers.

Posted by regimentalrogue at 12:01 AM EDT