Facts About Our Troops and The Enemy (1942)
Topic: Discipline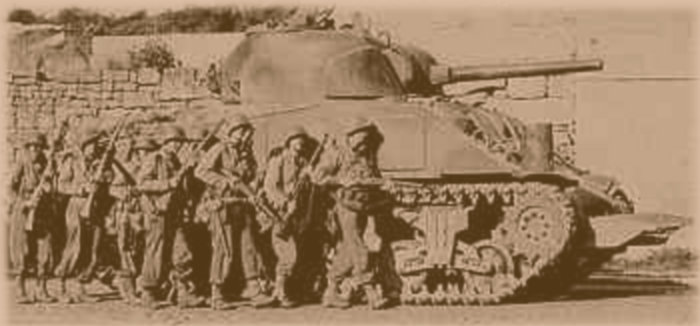 Facts About Our Troops and The Enemy (1942)
Canadian Army Training Memorandum, No 21, December 1942
Facts About Our Own Troops
General Montgomery, Commander 8th Army in Libya, says that training is not satisfactory until every C.O. can ask himself the following questions and satisfy himself as to the answers:
(a) Are my men 100% fit and anxious to kill Germans and Japs?
(b) Is every man in the Battalion master of his weapons?
(c) Do all officers understand the technique of Battle Procedure?
(d) Can every Platoon and Company carry out an efficient Platoon or Company attack?
(e) Do all my Platoon and Section commanders understand the Platoon locality in defence?
(f) Do all ranks understand the practical application of concealment?
(g) Do all officers, N.C.Os. and men understand the technique of M.T. moves?
(h) Do all ranks understand the offensive use of Infantry V Tank by day or night?
(i) Can the Battalion carry out a night attack under all conditions?
(j) Has the Battalion practised patrolling and recce and do they understand their value?
(k) Does the Battalion understand the technique of River Crossing by day and night and have they practised it?
(l) Is the Man Management good in my Battalion?
And finally, the essentials of a Commander are: Enthusiasm, Cheerfulness, and the will to work like hell.
YOU!
What have you done during the past month to increase the efficiency of your men? Individually? Collectively?
Have you received all the new Military Training Pamphlets to which you are entitled according to notifications appearing in Routine and Army Orders? Have you studied them?
If a man is backward, do you try to bring him along so that he may reach the same standard as the other men, or do you just detail him for P.K.F. (permanent kitchen fatigue)?
Nothing Matters Now but WAR!
Facts About The Enemy
Our enemies are NOT "push-overs." If you still have such ideas in your heads at this stage of the game, get rid of them.
The German soldier has had army life and discipline drilled into him from early boyhood. He was in the "Jungvolk" at 10, and from then on his training was directed along military lines with constantly increasing and awe-inspiring efficiency. He knows what he is fighting for today (Goebbels tells him continually!)-to wipe out all stigma of the 1918 defeat and to give the German race its rightful place-world dominations. He is determined, ruthless and skilled in the use of his weapons. He will stop at nothing until success is achieved or he is destroyed!
The Japanese soldier is a sly, resourceful and cunning enemy. He will not surrender. Death in war for his god-like Emperor is an honour-the greatest possible honour for a Japanese soldier. In the field he will not hesitate to draw our fire, sacrificing his own life to reveal our positions to his comrades. For months during his training Reveille is at 0130 hours (not a typographical error), and he averages three hours sleep a night. Daily he swims at least 100 metres in full kit. He is tough, determined, well trained. His skin may be yellow but his nature is not.
With our enemies only one thing counts — GAINING THE OBJECTIVE. No sacrifice of human life is too great! No barbarism is too cruel! No human effort is too exhausting I Only the final ACHIEVEMENT matters.
Can we afford to do less? Anything but our best is courting defeat-treason to our cause of Freedom, justice, Right. The enemy can and will be destroyed by a brand of cool courage, fearlessness, determination, and skill greater than his own. We have it-let's use it! They asked for it—let's give it to them!

Posted by regimentalrogue at 12:01 AM EDT
Updated: Sunday, 4 May 2014 4:54 PM EDT