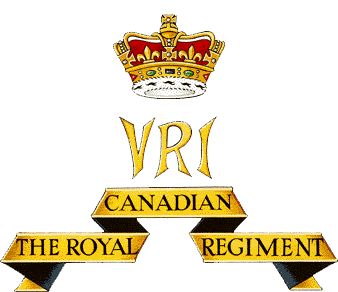 1st Battalion
The Royal Canadian Regiment
Senior Subaltern
4 Apr 1956
General
1. To assist the Senior Subaltern in his duties the following is a guide for his terms of reference.
Meeting
2. As laid down in Battalion Standing Orders, the Senior Subaltern will hold a meeting once a month. At this meeting the following should apply:-
(a) Roll of officers attaneding.
(b) Points raised by the Adjutant.
(c) Points raised by the Senior Subaltern.
(d) General points by the Subalterns attending.
The Senior Subaltern will produce for the Commanding Officer the minutes of that meeting within 48 hours.
Social Activities
3. (a) The Senior Subaltern will NOT be placed on duty on an evening when a social activity is planned.
The Senior Subaltern will issue guidance to the Subaltern Officers in respect to:-
i. Dress,
ii. Conduct, and
iii. Protocal.
Dress
4. Where a point on dress is raised at any time the Senior Subaltern wil contact the Adjutant for a decision if within the regulation he cannot give a decision.
This does NOT preclude officers from having a detailed knowledge of dress as laid down by the Battalion.
Observation
5. (a) Senior Officers having complaints against Subaltern Officers are req uested to place the observation or complaint with the Senior Subaltern, bearing in mind that the Senior Subaltern cannot take corrective action unless he is given the follwing information:-
i. Name,
ii. Place and time of incident,
iii. Details of incident, and
iv. Possible corrective action.
(b) Normally disciplinary corrective action will be implemented by the Adjutant.
(c) The Senior Subaltern will take note of an officer who is incorrectly dressed and:
i. Warn him of his dress,
ii. If it occurs again have the officer before the Adjutant within 48 hours.
(d) These instructions do not absolve any Senior Officer from his responsibilities of correcting a junior, and must apply when Subalterns are not on duty with their companies.
(Signed)
T.R. McCoy, Lt Colonel
Commanding
1st Battalion
The Royal Canadian Regiment