The Royal Canadian Regiment and
The First World War - 1914-1919
Aubigny Communal Cemetery Extension
Aubigny-en-Artois is a village approximately 15 Kms north-west of Arras on the road (N39) to St. Pol. From the N39 turn onto the D75 towards the village of Aubigny-en-Artois. The Cemetery lies south on a road leading from the centre of the village, and the Extension is behind it.
For more information -CWGC
Royal Canadians buried at the Aubigny Communal Cemetery Extension are listed below.
Regt. No.
Rank.
Given Names.
Surname.
Date of Death.
Remarks.
CVWM/CWGC Link; Grave Ref.
261538
Pte
Hewitt
ANDERSON
30-Mar-17
CVWM
I. J. 23.
817607
Pte
Herbert George
DROST
29-Mar-17
CVWM
I. J. 17.
198676
Pte
Carl Benjamin
ILERTSEN
11-Feb-17
CVWM
I. G. 9.
902372
Pte
Carl Arnaud
JOHNSON
24-Oct-17
CVWM
III. F. 32.
440029
Pte
Douglas
McCALL
19-Feb-17
CVWM
I. G. 23.
1033160
Pte
Herbert Charles
PRYKE
24-Jan-17
CVWM
I. F. 36.
477915
Pte
Albert Morley
THOMAS
28-Mar-18
CVWM
III. C. 44.
455220
Pte
John
WINTERS
03-Nov-16
CVWM
I. E. 58.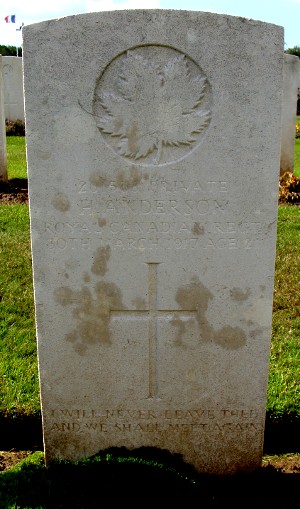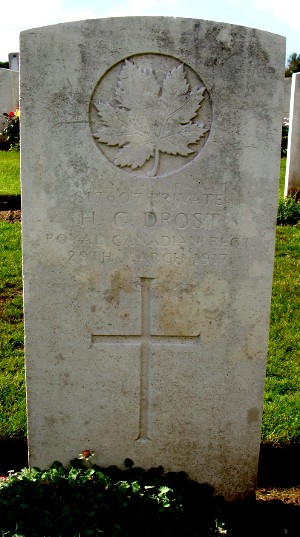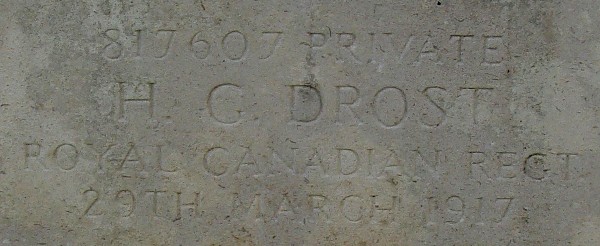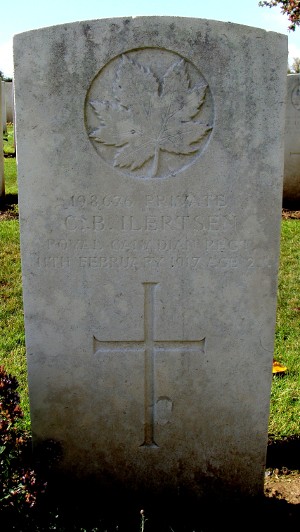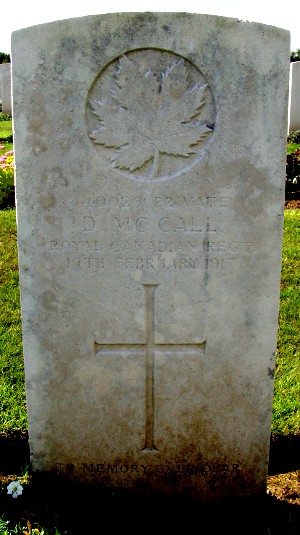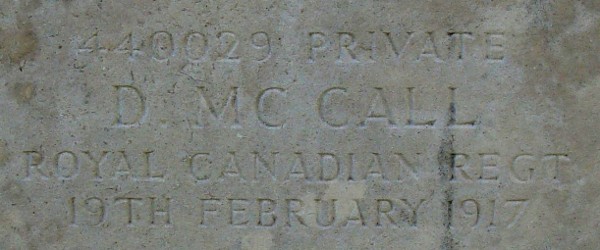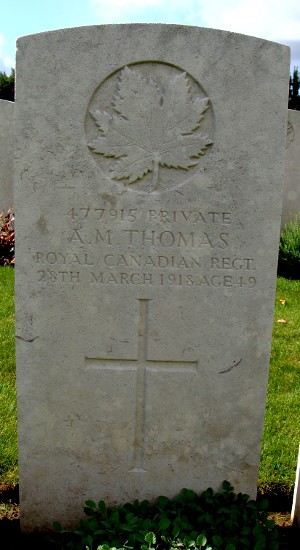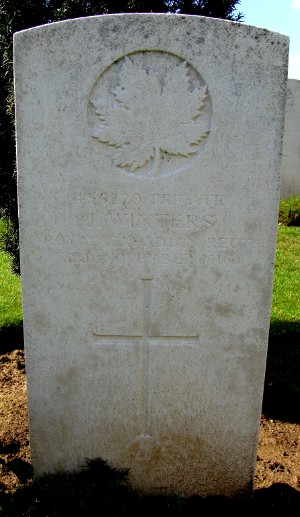 Photos by Pierre Vandervelden, a member of the Great War Forum
Pro Patria