The First World War
Officers of The Royal Canadian Regiment
Brevet Major Ferdinand George Macculloch
Soldiers of the First World War database entry - F.G. Macculloch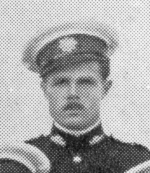 Lieut. Ferdinand George Macculloch (1912)
Service:
Prior service, 36th Regiment, 1910-11
Permanent Force Officer, The R.C.R.
Regimental service, The R.C.R., 1912 to 1926
Great War - 1914-15 Star, British War Medal, Victory Medal
Served with The RCR in Bermuda 1914-15
Platoon officer in "C" Company on embarkation for Overseas, 26 Aug 1915
OC "B" Company on crossing to France 1 Nov 1915
D.A.P.M. Cologne, 1918
To be Brevet Major; 15 Apr 1926
Captain and Brevet Major F.G. Macculloch resigns his commission in the Permanent Active Militia and is placed on the Reserve of Officers, with the rank of Major; 15 May 1926.
The Connecting File, Vol XIV, No. 2, April 1935
The marriage took place in Montreal recently of Major F.G. Macculloch, late Royal Canadian Regiment, of Montreal, son of Lady Van Strauberzee, of Newbury, England, and Mrs Learmont, widow of the late Holton Learmont of Montreal.
The nuptials recorded in the regimental journal were Macculloch's second marriage. He had previously been married on 26 Jun 1915 while serving with the Regiment in Bermuda. His first wife, Emily Hughes Macculloch (nee Ingram) petitioned the Parliament of Canada for the dissolution of their marriage in 1931.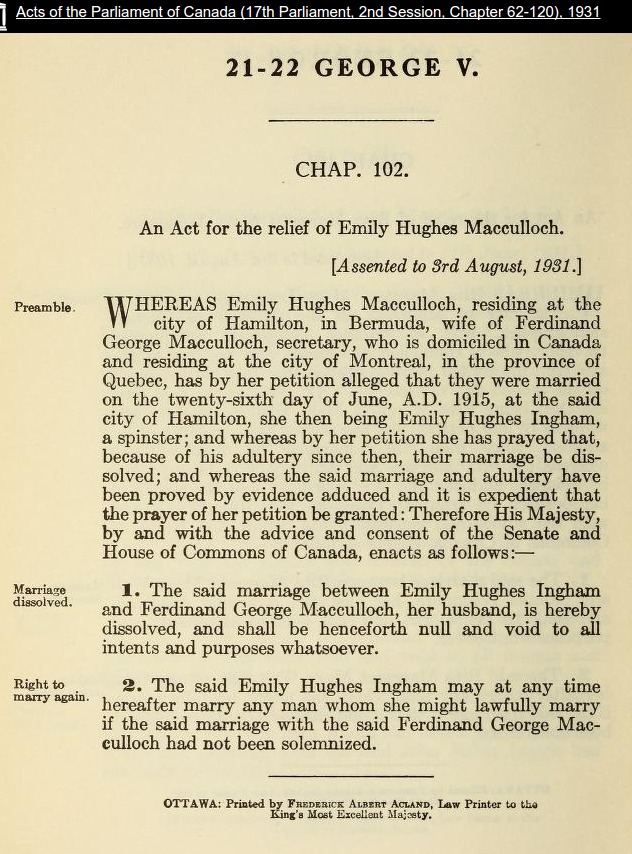 Died on Active Service; Second World War
On 12 Oct 1941, Major Ferdinand George Macculloch died at Montreal, P.Q., while on active service.
Date of Birth - 22 Jul 1888