The First World War
Officers of The Royal Canadian Regiment
Lieut. Roy Duplissie
Soldiers of the First World War database entry - R. Duplissie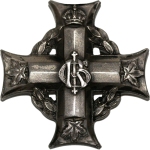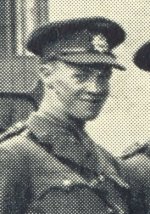 Lieut. Roy Duplissie
Service:
Prior service with the 81st Regiment
Attested for 112th Overseas Battalion, 22 Nov 1915, regimental number 733044
Sailed from Canada, 23 Jul 1916
Joined The R.C.R. in France, 23 Apr 1917
Proceded to England for Commission, 13 Jan 1918
Gazetted Lieut., 6 Aug 1918
Courses:

Musketry
Machine Gun
First Aid
Physical Training & Bayonet Fighting
Wiring & Entrenching
Bombing
Anti-Gas
Drill
Revolver
C.T.S. Bexhill

Killed in action 28 Sep 1918
Lieut. Duplissie is buried in the Crest Cemetery; Nord, France.
Canadian Virtual War Memorial: R. Duplissie
Date of Birth - 25 Aug 1896