The Royal Canadian Regiment and
The First World War - 1914-1919
Vevey (St. Martin's) Cemetery
Vevey is a town on the northern shore of Lake Geneva (also known as Lake Leman), close to the eastern end of the lake. The cemetery is located above the main railway station. From the station follow the Chemin de l'Esperance. The main entrance to the cemetery is in the Chemin du Point du Jour. The Commonwealth war graves plot forms part of Plot 53, which is roughly in the centre of the cemetery.
For more information - CWGC
Royal Canadians buried at the Vevey (St. Martin's) Cemetery are listed below.
Regt. No.
Rank.
Given Names.
Surname.
Date of Death.
Remarks.
CVWM/CWGC Link; Grave Ref.
477483
Pte
George
KEELEY
01-Apr-20
CVWM
Grave Ref: 72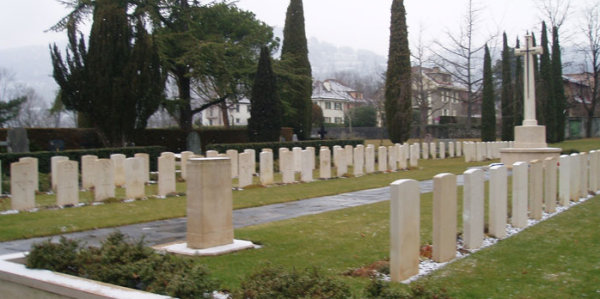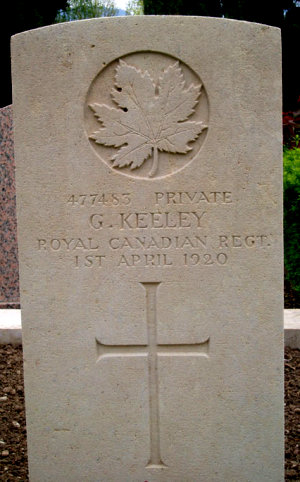 Photo by 'Temporary Viking'; a member of the Great War Forum.
Pro Patria