The Royal Canadian Regiment and
The First World War - 1914-1919
The Assault at Vimy; The Canadian Corps Order of Battle
In 1936, Canadian Legion of the British Empire Service League organized a Pilgrimage to the dedication of the Vimy Memorial and the Battlefields. The pilgrimage took place in July-August 1936. These charts, showing the order of batle for the Canadian Corps at Vimy, were published as part of the Guidebook provided to the "pilgrims."
These Order of Battle charts should be viewed in conjunction with:

Order of Battle of the Canadian Corps and Attached Troops, 9th April 1917
The following images are the individual sections of the full chart.
Cick image or here for full size image.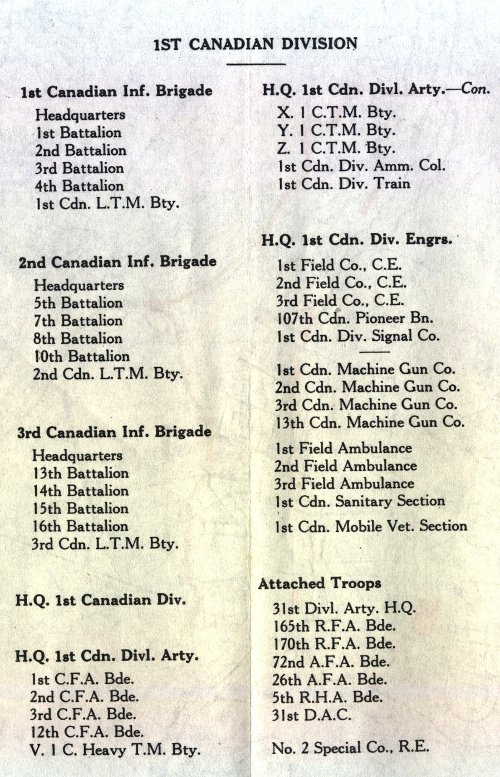 Order of Battle of the 1st Canadian Infantry Division, 9th April 1917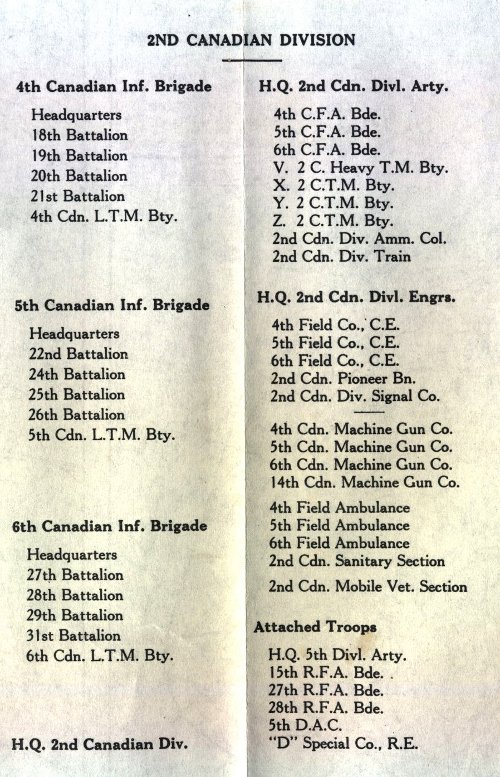 Order of Battle of the 2nd Canadian Infantry Division, 9th April 1917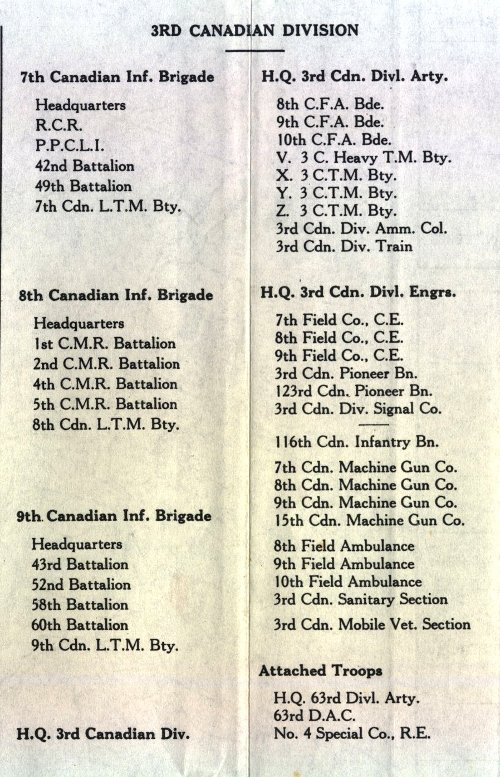 <
Order of Battle of the 3rd Canadian Infantry Division, 9th April 1917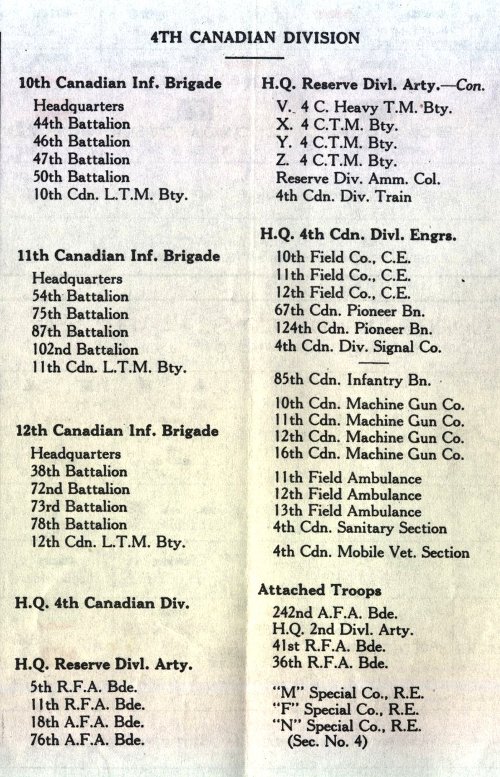 Order of Battle of the 4th Canadian Infantry Division, 9th April 1917
Order of Battle of the Corps Troops, 9th April 1917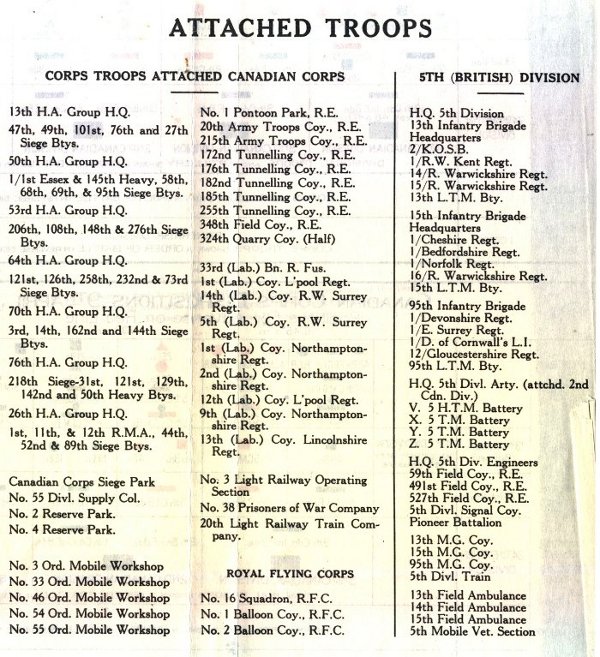 Order of Battle of the Canadian Corps' Attached Troops, 9th April 1917
Pro Patria