The O'Leary Collection; Medals of The Royal Canadian Regiment.
The Minute Book, a companion blog for The Regimental Rogue.
Researching Canadian Soldiers of the First World War

Researching The Royal Canadian Regiment

The Royal Canadian Regiment in the First World War

Badges of The Royal Canadian Regiment
The Senior Subaltern, and guidance for young officers
Perpetuation of the Units of the Canadian Expeditionary Force (C.E.F.), 1914-1919
Lest We Forget
Messes and Mess Dinners
Researching Canadian Soldiers of the First World War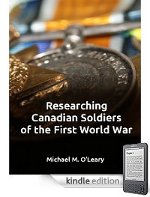 The Canadian Infantry Section Attack
Featured Links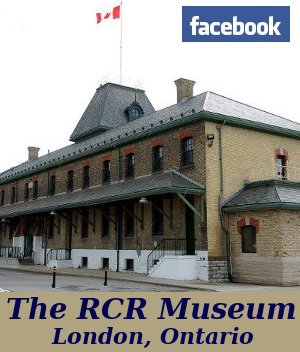 Follow The Regimental Rogue on facebook.
Updates
Nov '21 –


4824 / 15130 Sgt Alfred Charles Pearce
A soldier of many regiments.



A/758 Lance Corporal Hector McLean


"Killed in Action during a heavy bombardment at Hill 60, Zillebeke."


8260 / 2228308 Sergeant Joseph Marcil


A Permanent Force RCR, and CEF service in Canada.


878226 Private Thomas Joseph Pippy


"Reported missing [after action] Sept. 30th, 1918."


A3285 Pte William Rodgers Allison


Killed in action at Nissoria, Sicily, Italy.


9750 / 477030 L/Cpl George A. Baldwin


"Previously reported missing, … Killed in Action."
Oct '21 –


127514 Private Harry McBride


Underage, died in England, buried in Canada.



1033222 Pte John McKenzie Winter
RCR in the Great War, CGG in the Second World War.



Lieut.-Col. Edward McIntyre, E.D.
Injured in Italy with The RCR, Public Relations, and later command of his Militia regiment.
Sep '21 –


7578–477448–15055 Sgt Gordon Hymmen
Regimental sportsman and Great War veteran.


Private John Franklin Maddever
A "7th Fusilier" during the Fenian Raids


3180212 Private Noble Avard Jamieson
A conscript and a gas casualty.
---
Recommended Reading:

Murder at Wolseley Barracks (1908)

Disaster at the Barracks; Death and Destruction at Wolseley Hall (1903)

Private "Archie" Pinel and London's South Africa Memorial


3234 Corpl. (A/Sergt.) John William Cockburn
"…a prince of good fellows and … every inch a soldier."