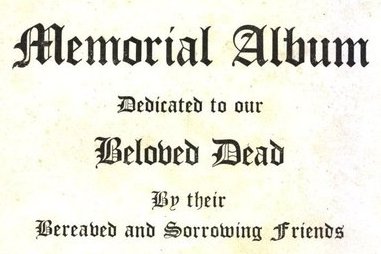 Southwestern Ontario Memorial Album

(Go directly to album pages.)
In the decades that followed the First World War, many memorial projects were created to commemmorate the service and sacrifice of so many in the trenches of France and Flanders and so many other places where Canadians served. Some of these memorials were national in scope, like the National War Memorial in Ottawa, or the Vimy Memorial in France. Others were more local, such as the many cenotaphs and cairns erected in so many towns, vilages and cites across Canada. Even more personal were the Rolls of Honour, in bronze or marble, or simply hand-lettered, that could be found in schools, places of work and places of worship. Canadians sought to Commemorate and Remember, and did so in so many ways.
In researching The Royal Canadian Regiment (The RCR) and its soldiers of the Great War, I have also been drawn into examining the other units of the Canadian Expeditionary Force that are today perpetuated by The RCR. As a result of the Regiment's amalgamation with The Oxford Rifles and The Canadian Fusiliers (City of London Regiment) in the 1950s, The RCR perpetuates six CEF units, including two other battlefield units. These six units are the 1st, 33rd, 71st, 142nd and 168th Canadian Infantry Battalions and the 2nd Battalion of the Canadian Machine Gun Corps. It was the appearance of members of the 1st and 33rd Battalions that appeared in the Memorial Album that caught my eye, and led to this online presentation of the Album.
This Memorial Album, noting as it does on the spine, was Dedicated to our Beloved Dead. An even more personal project, it was published by Sergeant Major Cresswell of London, Ontario. Most likely with the inclusion of names, photos and rolls of honour by subscription, it lists only a few of the fallen from the region it covers. The album would have had an equally limitied publication run, perhaps only being distributed to those contributing families and organizations that paid for copies.
Index
On page 279 of the Album can be found a basic index to sections of the book by locality. It includes:
"Missing" Pages
As you go through the pages, of the entire volume or select section, you may note that the page numbers are not a complete series. Each missing page was "blank," being printed with an image of a Canadian beaver: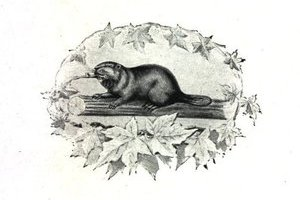 ---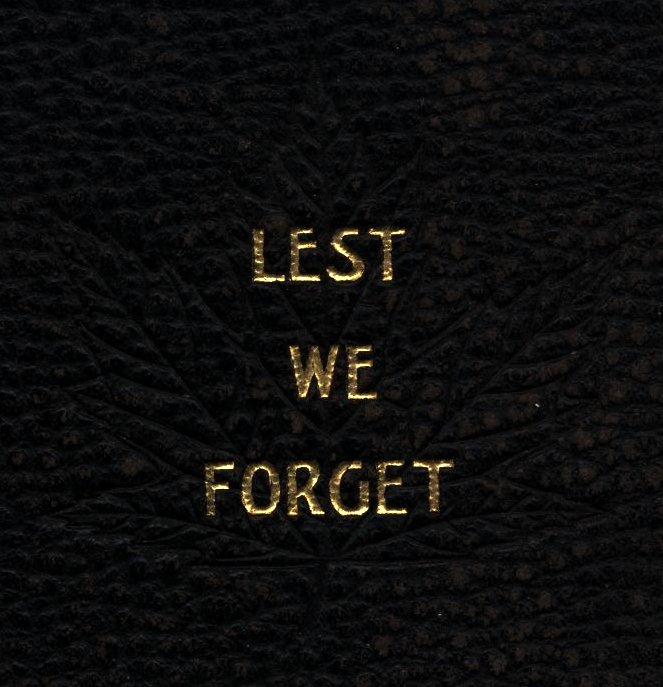 Pro Patria