The Royal Canadian Regiment and
The First World War - 1914-1919
Cologne Southern Cemetery
The city of Köln lies in the west of Germany approx 30kms to the north of Bonn. Cologne Southern Cemetery is located within the civilian cemetery, Südfriedhof Köln. From the A4 Aachen to Olpe motorway take exit 11 (Ausfahrt 11) KÖLN-KLETTENBERG. After approx 700m turn right direction ZENTRUM onto the MILITÄRRINGSTRASSE, follow the road for approx 2kms and turn left onto the BRÜHLERSTRASSE. Continue for approx 1km then turn left onto MARKUSSTRASSE. After approx 700m you come to HÖNINGER PLATZ where the main entrance to the cemetery is. Cologne Southern Cemetery can be reached by following the main cemetery road. Visitors should note that vehicle access is not always guaranteed and Cologne Southern Cemetery is a 10 minute walk from the main cemetery entrance The cemetery address is:- Südfriedhof Köln Höninger Platz 50969 Cologne Germany GPS Location is:- N 50 54 02 E 06 56 38
For more information - CWGC
Royal Canadians buried at the Cologne Southern Cemetery are listed below.
Regt. No.
Rank.
Given Names.
Surname.
Date of Death.
Remarks.
CVWM/CWGC Link; Grave Ref.
444498
Pte
George Leslie
LAWSON
06-Feb-17
CVWM
VI. B. 24.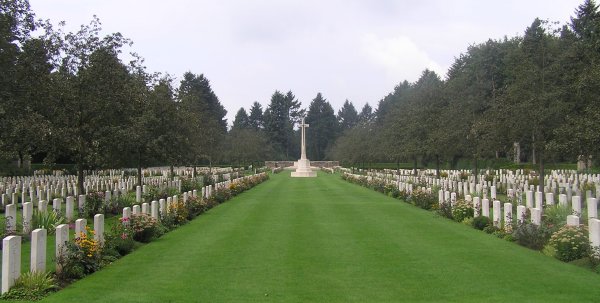 Photo by Michael Bloy, a member of the Great War Forum.
---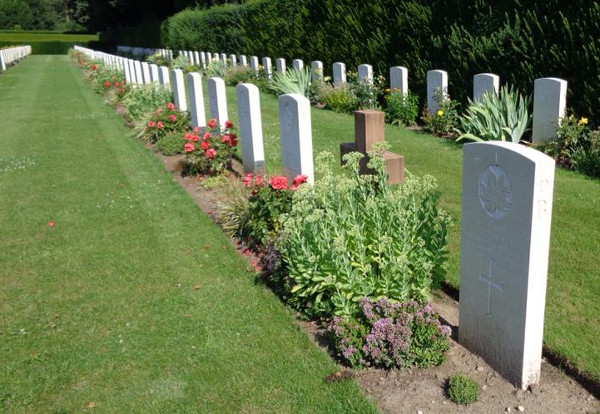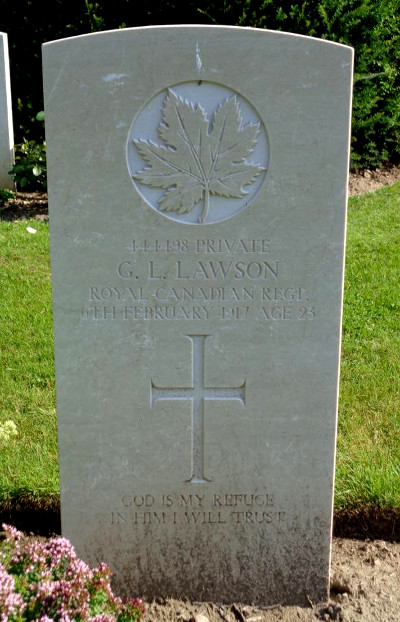 Photos by Kyle Scott.
Pro Patria