The Royal Canadian Regiment and
The First World War - 1914-1919
Duisans British Cemetery
Duisans and Etrun are villages in the Department of the Pas-de-Calais, about 9 kilometres west of Arras. The Cemetery lies in Etrun but takes its name from the nearer village of Duisans. It is one kilometre north of Duisans on the D339 road off the Route nationale N39 (Arras-St Pol), in the angle of the Arras Habarcq road and a track leading to Haute-Avesnes.
For more information -CWGC
Royal Canadians buried at the Duisans British Cemetery are listed below.
Regt. No.
Rank.
Given Names.
Surname.
Date of Death.
Remarks.
CVWM/CWGC Link; Grave Ref.
477146
Pte
Sydney Fice
CAMPBELL
05-Oct-18
CVWM
VII. B. 17.
479075
Pte
George
LaFOREST
26-Aug-18
CVWM
V. H. 23.
877150
Pte
Daniel Paul
McKINNON
07-Oct-18
CVWM
VII. B. 39.
477609
Pte
Clifford
MOSS
07-Sep-18
MM
CVWM
V. H. 31.
477708
Pte
John
PAY
07-Sep-18
CVWM
V. H. 30.
733119
Pte
Isaac Zenas
WEAGLE
07-Sep-18
CVWM
V. H. 32.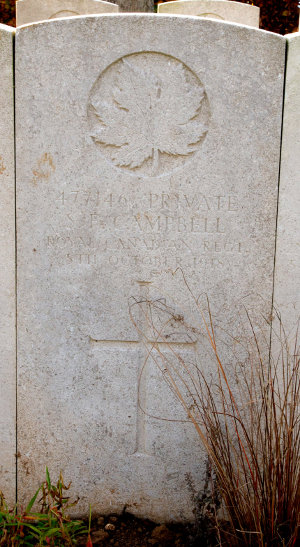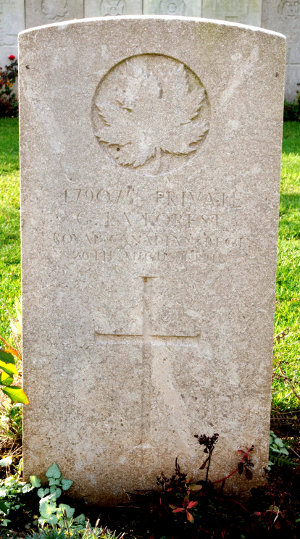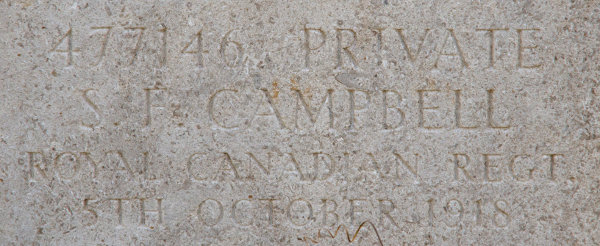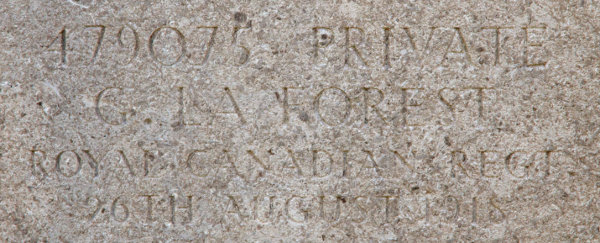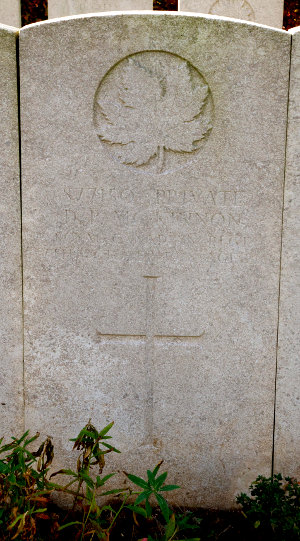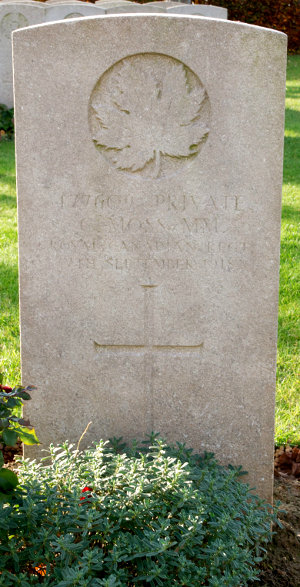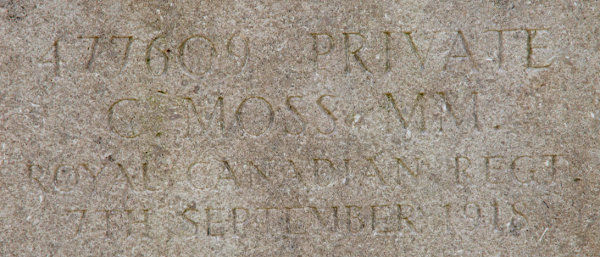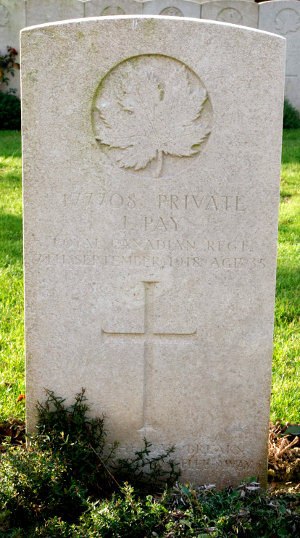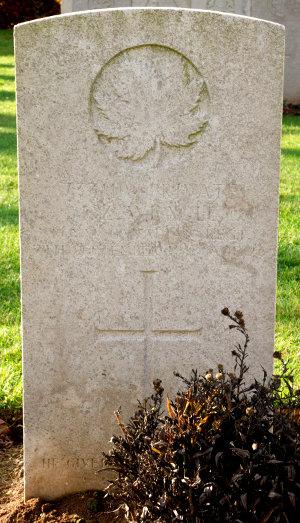 Photos by Olivier Bayart, Photographie, a friend of Rémy Deruelle, who is a member of the Great War Forum.

Pro Patria