The Royal Canadian Regiment and
The First World War - 1914-1919
Cabaret-Rouge British Cemetery
Souchez is a village 3.5 kilometres north of Arras on the main road to Bethune. The cemetery is about 1.5 kilometres south of the village on the west side of the D937 Arras-Bethune Road.
For more information - CWGC
Royal Canadians buried at the Cabaret-Rouge British Cemetery are listed below.
Regt. No.
Rank.
Given Names.
Surname.
Date of Death.
Remarks.
CVWM/CWGC Link; Grave Ref.
814813
Pte
Wilfred
CHENIER
09-Apr-17
CVWM
XII. E. 15.
814814
Pte
Olivier
CHENIER
09-Apr-17
CVWM
XII. E. 16.
733236
Pte
James Allison
RICKER
27-Aug-18
CVWM
XXXI. A. 25.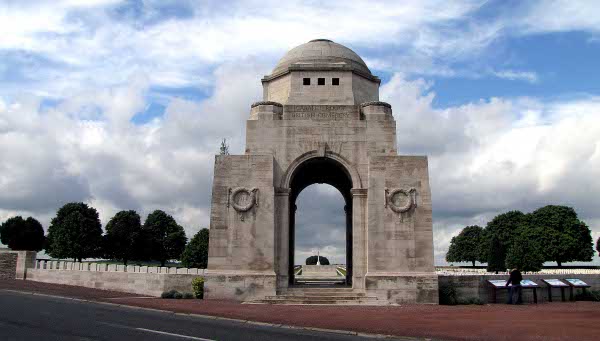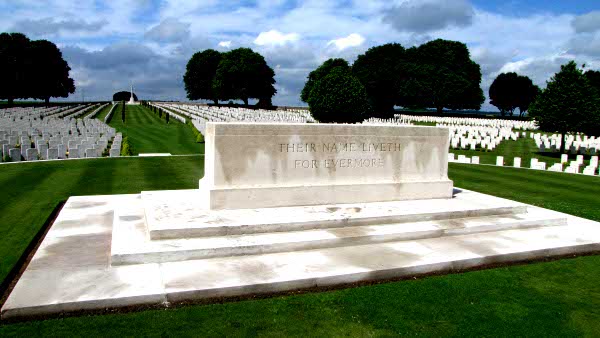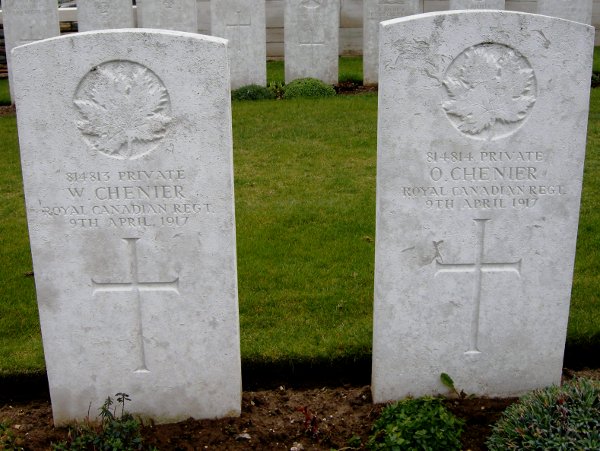 Photo of the Chenier brothers' gravestones by Robert Pike; cemetery and Ricker gravestone photos by Paul Glasby, both members of the Great War Forum
Pro Patria