The Royal Canadian Regiment and
The First World War - 1914-1919
Crest Cemetery
Fontaine-Notre Dame is a village approximately 3 kilometres south-west of Cambrai on the main road from Cambrai to Bapaume (N30). The Cemetery is signposted from the N30 in the village and is located on the right hand side of the road towards Raillencourt.
For more information - CWGC
Royal Canadians buried at the Crest Cemetery are listed below.
Regt. No.
Rank.
Given Names.
Surname.
Date of Death.
Remarks.
CVWM/CWGC Link; Grave Ref.
349168
Pte
George
AILPORT
28-Sep-18
CVWM
B. 27.
Lieut.
Roy
DUPLISSIE
28-Sep-18
CVWM
C. 24.
Capt.
Francis Dobree
McCREA
28-Sep-18
CVWM
C. 25.
Lieut.
James Thomas
PROBERT
30-Sep-18
MC
CVWM
C. 23.
733965
L-Cpl
Stephen Patten
SUTHERN
30-Sep-18
MM
CVWM
A. 2.
445594
Pte
Charles
SUTTON
28-Sep-18
CVWM
A. 29.
477942
Pte
Thomas
TURNER
28-Sep-18
CVWM
A. 15.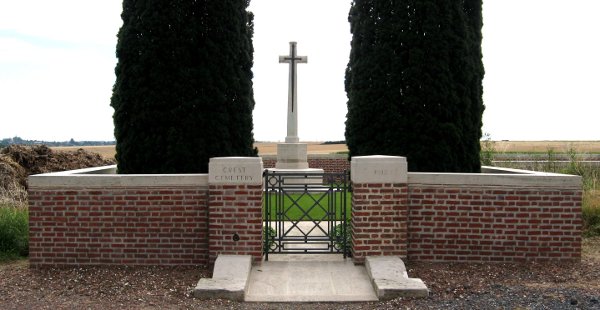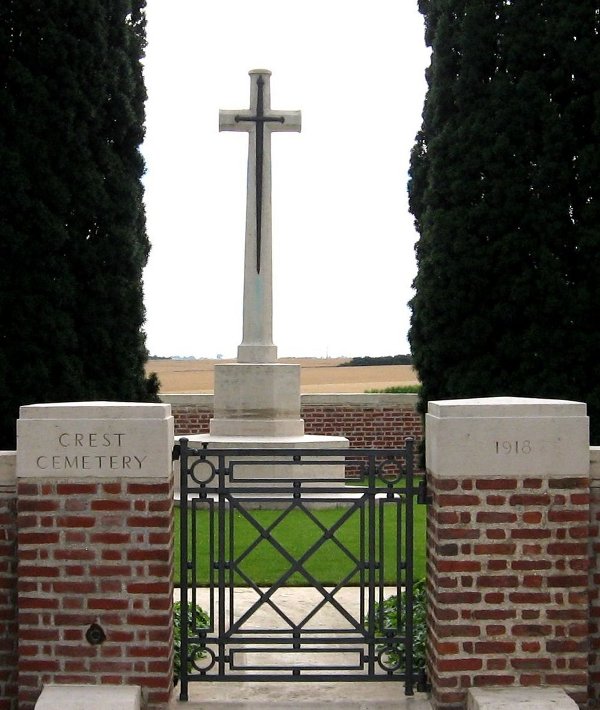 Photos by JM Dominique, a Great War Forum member.
---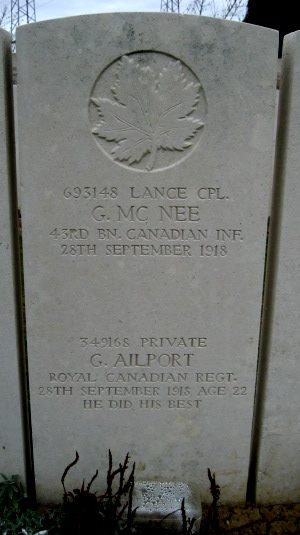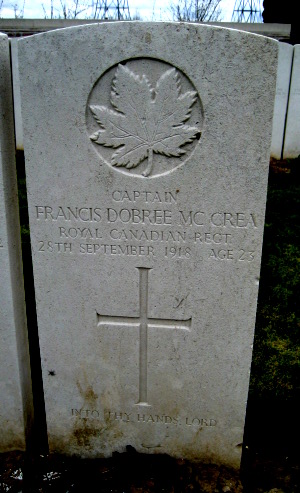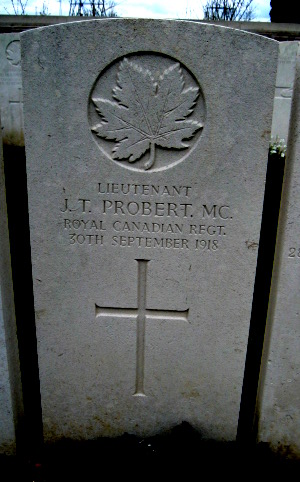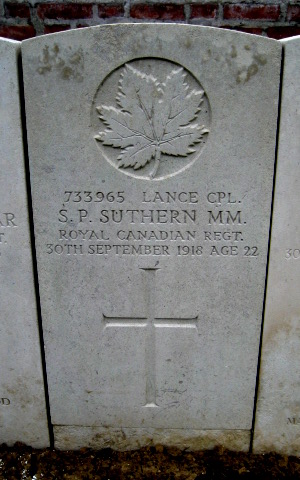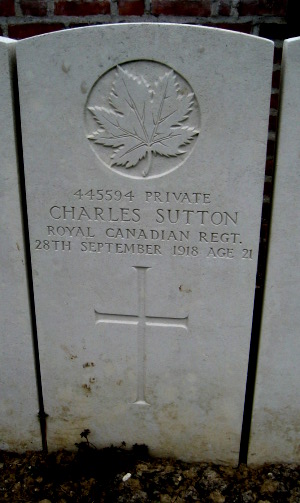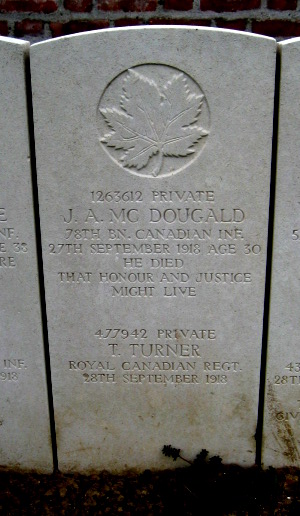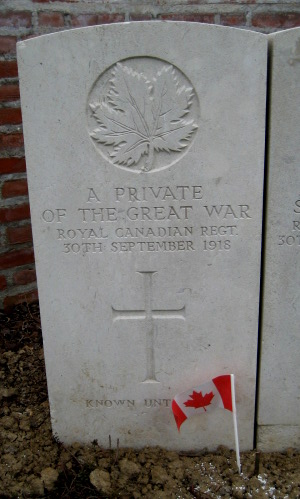 Photos by Maj G., while serving at SHAPE in Mons Belgium.
Pro Patria