The Royal Canadian Regiment and
The First World War - 1914-1919
Copenhagen Western Cemetery
Copenhagen Western Cemetery is located in the south west part of the city in Vestre Kirkegards Allee. Go through the main entrance and bear left. Follow the road to the end and turn right. The CWGC Plot is on the right. The one private memorial stands in Plot 24 Grave No.169, and is located at the rear of the cemetery and down 2 sets of steps to the bottom terrace, 200m along the grass area into Plot 24.
For more information - CWGC
Royal Canadians buried at the Copenhagen Western Cemetery are listed below.
Regt. No.
Rank.
Given Names.
Surname.
Date of Death.
Remarks.
CVWM/CWGC Link; Grave Ref.
461304
Pte
James Sewell
MOFFAT
28-Dec-18
CVWM
Grave Ref: N/A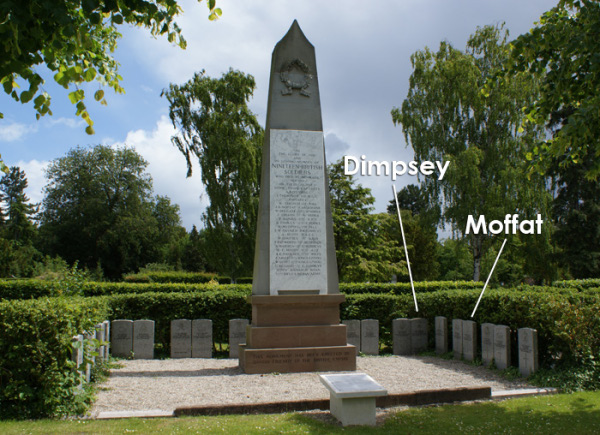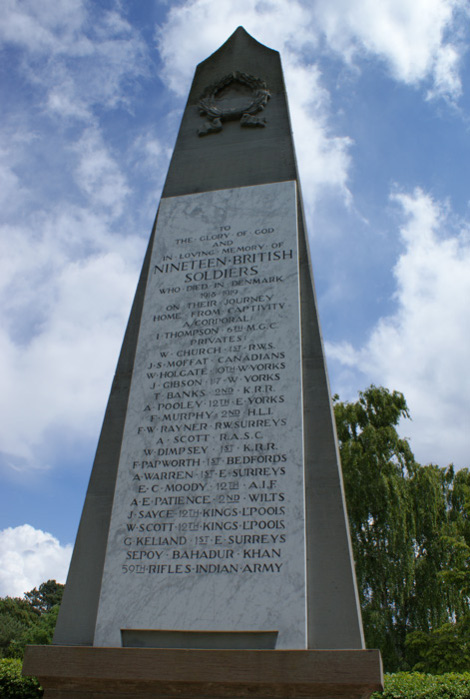 Photos by "bclausen", a member of the British Medal Forum.
Pro Patria