Will Close Messes if There is Abuse (1914)
Topic: Canadian Militia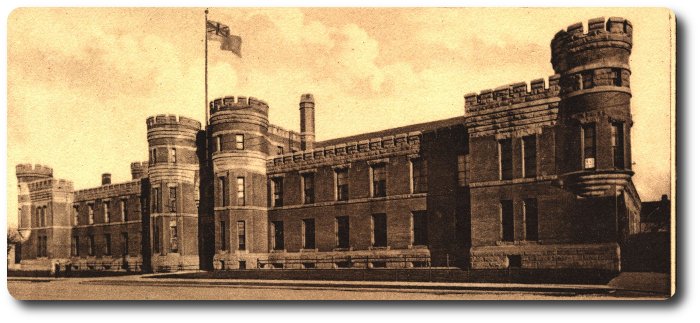 Will Close Messes if There is Abuse (1914)
Minister of Militia's Views on Liquor Question in Regimental Messes
The Montreal Gazette, 19 March 1914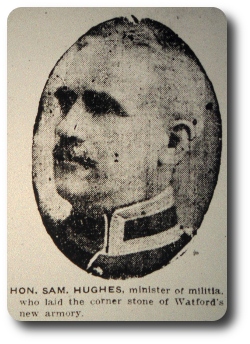 While it is not the principle of the Militia Department to interfere with the privilege of having liquor in the regimental messes, those in which abuses occur will be immediately closed, according to a statement made to The Gazette last night by Col. The Hon. Sam Hughes, Minister of Militia, who was in Montreal for the purpose of opening the St. Matthew's Church bazaar. The messes, however, he thought, should be closed at the same time as the bars. Reports are coming in from the different divisions and any action will probably be regulated by these, although no drastic change is likely to be made.
The question of liquor in regimental messes has been the subject of considerable interest in Montreal during the past six weeks. Early in February, a circular letter was issued to all officers commanding regiments, informing them that, owing to reports of abuse, the Department was considering entirely removing the privilege of having liquor in the messes. This was followed early in March by an order from divisional headquarters to the effect that the Craig Street Drill Hall would have to be closed early in the evening. The order was later modified, however, to forbidding the use of liquor after 7 o'clock on Saturdays.
Discussing the situation last night, Col. Hughes stated that it was not his intention to interfere with such privileges in the messes, as long as there was no abuse. Where abuses existed in an armory, however, the mess would be immediately closed. It was the abuse and not the use of liquor that was objected to. Temperance was making rapid strides all over the Dominion, and only four cases of abuses had been reported to the Department of Militia from the whole of Canada. Drinking, continued the minister, was dying out, and a far greater respect for the uniform was evident. No liquor would be allowed in the camps because there attendance was compulsory. In the messes, matters were different, and no person need go there who did not like them.
Reports were being made on the liquor question in the various divisions, said Col. Hughes, and although it was not likely that any further action would be taken at present any changes in the regulations would be based on these reports. He was in favor of closing the messes at the same time that the bars closed as there was no reason why men should be turned out of the hotels and then be able to go to a regimental club and continue drinking. Any such order would apply equally to all armories, as all were the property of the Government.

Posted by regimentalrogue at 12:01 AM EDT
Updated: Thursday, 5 January 2017 12:57 PM EST