Sir Sam Foresaw Need of Trenches
Topic: CEF
Sir Sam Foresaw Need of Trenches
Tells U.E. Loyalists He Recommended Siege Warfare in Germany Made War
The Toronto World, 16 March 1917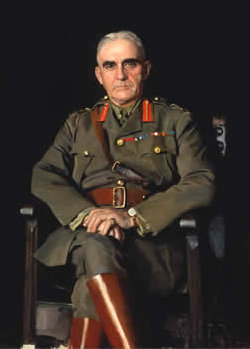 Disclosures hitherto unrevealed because of his official connection with the government as Canadian minister of militia and interesting information bearing upon his activities in that post were made by General Sir Sam Hughes in a review of practically all pertinent phases of Canada's part in the war in an address before members of the Toronto branch of the United Empire Loyalists in the Arts Association Building, 23 Prince Arthur Avenue, last night.
The most interesting perhaps was his revelation of a midnight meeting shortly after England declared war on Germany when Premier Borden called at Sir Sam's rooms in Ottawa.
"The prime minister was depressed with the news and asked my opinion," Sir Sam said, "I told him we were going to get the worst confounded licking and would be smashed if we didn't hold the line. Sometime previously I had taken with other Canadian officers what my critics chose to call a "junketing tour," in which I went abroad. I was the only colonel at an important war conference when Germany's plan of invading France was suspected and discussed. I recommended that trench warfare on a thirty mile front be adopted if Germany started. I said that an attempt to advance against german trained troops would be bordering on insanity. So when the prime minister had discussed the war as it was in the early stages with me I sent a cablegram to Lord Kitchener and Sir John French recommending my opinion again. But it was too late. The British and French had been pushed back to the Marne."
General Hughes declared that returned soldiers should not be pampered, but instead treated like men and given positions through government aid. He attributed present Canadian prosperity to the organization of the Canadian shell committee, which he first proposed and credited to Col. Thomas Cantley of new Glasgow, N.S., and himself with averting national bankruptcy in 1914.
The speaker attacked the so-called "labor shortage" belief, declaring that the agitation was due to influences working with German money. He said 1,000,000 single men in Canada were eligible for service and should be forced to the front. He justified his elimination of red tape while militia minister, complimented the valor of Canadian troops, and attributed much of the success of the militia department to the women of Canada.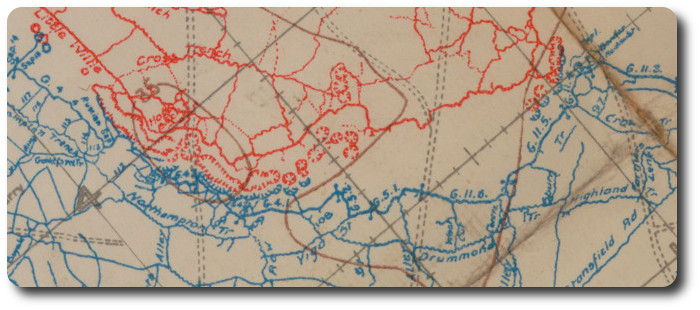 Posted by regimentalrogue at 12:01 AM EDT