The 1st Battalion's Other Triple-MM
Topic: CEF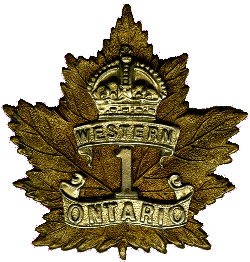 The 1st Battalion's Other Triple-MM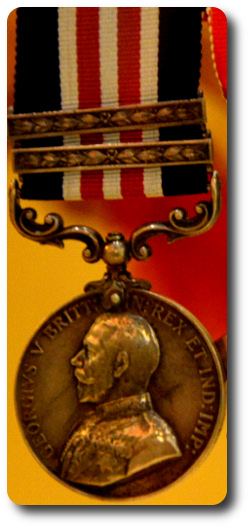 Many Canadians will have seen at least passing reference to Francis Pegahmagabow in news feeds or social media if they have any interest in the First World War. Canada's most decorated First Nations soldier of the Canadian Expeditionary Force (CEF), Pegahmagabow was awarded the Military Medal for bravery in battle three separate times. His medals are now on display in the Canadian War Museum. Pegahmagabow served in the 1st Canadian Infantry Battalion, a unit of the CEF that is now perpetuated by The Royal Canadian Regiment.
But few Canadians are aware that 38 other men also received the Military Medal (MM) three times. This short list, out of 12341 recipients of the MM (1235 men received it twice), also includes a second three time recipient from the same battalion as Francis Pegahmagabow.
178218 Private William Anson Ogilvie was a miner and prospector in Porcupine, Ontario, when he enlisted for service in the CEF. Ogilvie joined the 87th Battalion Canadian Infantry (Canadian Grenadier Guards) at St. John's Quebec, on 17 February, 1916. 33 years old when he enlisted, Ogilvie was described as 5 feet 10 inches in height with a 44 in chest, dark complexion, grey eyes and dark hair.
The 87th Battalion, on reaching England, was absorbed into the reinforcement system supporting the Canadian Corps in France and Flanders. Ogilvie joined a draft of reinforcement for the 1st Canadian Infantry Battalion.
The Gazettes for William Anson Ogilvie' Military Medal awarded were published as follows:
Military Medal – 9 July 1917 (possibly a Vimy Ridge action)
1st Bar – 11 February 1919
2nd Bar – 23 July 1919
The list of triple Military Medal recipients as shown in John Blatherwick's Canadian Army; Honours – Decorations – Medals, 1902-1968 is shown below. This out of print reference is a valuable addition to any Canadian Army researcher's library.

Posted by regimentalrogue at 12:01 AM EST
Updated: Tuesday, 15 December 2015 8:02 AM EST