General Montgomery
Topic: Leadership

General Montgomery
Leadership in a Desert War: Bernard Montgomery as an Unusual Leader, by David Weir, Review of Enterprise and Management Studies, Vol. 1, No.1, November 2013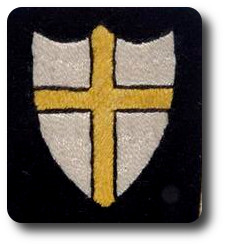 On taking command of the Eighth Army in the Western Desert on 13 August, 1942, Montgomery, who was not even a full general, only an acting lieutenant general, summoned his staff to an impromptu meeting at which he addressed them from the text of a speech that he had written out in the plane. It is one of the great speeches of history.
This is what he said:
I want first of all to introduce myself to you. You do not know me. I do not know you. But we have got to work together. Therefore we must understand each other and we must have confidence in each other. I have only been here a few hours. But from what I have seen and heard since I arrived I am prepared to say, here and now, that I have confidence in you. We will then work together as a team. And together we will gain the confidence of this great Army and go forward to final victory in Africa.
I believe that one of the first duties of a commander is to create what I call "atmosphere", and in that atmosphere his staff, subordinate commanders, and troops will live and work and fight.
I do not like the general atmosphere I find here. It is an atmosphere of doubt, of looking back to select the next place to withdraw, of loss of confidence in our ability to defeat Rommel, of desperate defence measures by reserves in preparing positions in Cairo and the Delta.
All that must cease. Let us have a new atmosphere.
… Here we will stand and fight; there will be no further withdrawal. I have ordered that all plans and instructions dealing with further withdrawal are to be burned, and at once. We will stand and fight here. If we can't stay here alive, then let us stay here dead.
Our mandate from the Prime Minister is to destroy the Axis forces in North Africa. I have seen it, written on half a sheet of note paper. And it will be done. If anyone here thinks it can't be done, let him go at once. I don't want any doubters in this party. It can be done, and it will be done, beyond any possibility of doubt.
Now I understand that Rommel is expected to attack at any moment. Excellent. Let him attack.
I would sooner it didn't come for a week, just to give me time to sort things out. If we have two weeks to prepare we will be sitting pretty. Rommel can attack as soon as he likes after that and I hope he does.
Meanwhile, we ourselves will start to plan a great offensive. It will be the beginning of a campaign which will hit Rommel and his Army right out of Africa.
… I have no intention of launching our great attack until we are completely ready. There will be pressure from many quarters to attack soon.
I will not attack until we are ready and you can rest assured on that point.
… I understand there has been a great deal of "belly-aching" out here. By "belly-aching" I mean inventing poor reasons for not doing what one has been told to do. All this will stop at once.
If anyone objects to doing what he is told then he can get out and at once. I want that made very clear right down through the Eighth Army.
What I have done is to get over to you the atmosphere in which we will now work and fight. You must see that that atmosphere permeates right down through the Eighth Army to the most junior private soldier. All the soldiers must know what is wanted. When they see it coming to pass there will be a surge of confidence throughout the Army. I ask you to give me your confidence and to have faith that what I have said will come to pass.
… The Chief-of-Staff will be issuing orders on many points very shortly and I am always available to be consulted by the senior officers of the staff. The great point to remember is that we are going to finish with this chap Rommel once and for all. It will be quite easy. There is no doubt about it.

Posted by regimentalrogue at 12:01 AM EDT
Updated: Tuesday, 28 July 2015 6:08 PM EDT