Principles of Employment of Cyclists (1914)
Topic: CEF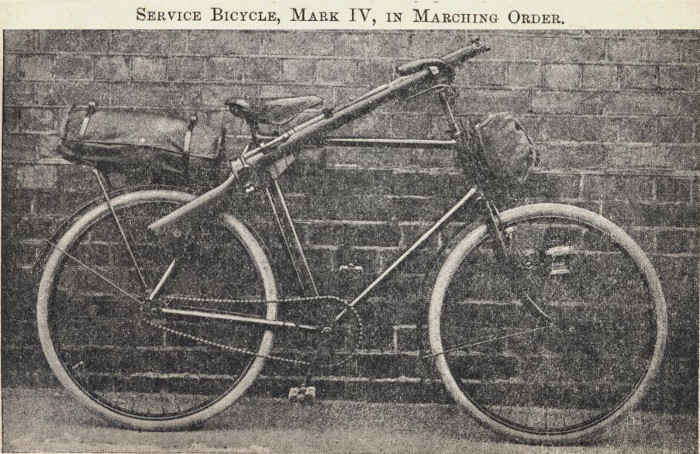 Principles of Employment of Cyclists
Cyclist Training (Provisional), 1914
Characteristics and Functions of Cyclists
The value of their firepower is enhanced by their mobility, not the value of their mobility by their firepower…
1. The principal characteristic of cyclists is their power to move rapidly, and if necessary for long distances, in a country well supplied with roads of fair surface.
Compared with mounted troops, they can travel more silently, are less conspicuous, and can conceal themselves with greater facility; they can develop greater power in proportion to their numbers since they require no horse holders, and are more easily billeted, supplied, and transported by rail or boat. On the other hand their inability to move rapidly across country (and at times to move at all without leaving their cycles behind) renders it more difficult for them than for mounted troops to carry out the services of protection and reconnaissance during a march, and except when the roads are very favourable, to change position rapidly when engaged with the enemy.
In any case, when acting independently, the difficulties cyclists experience in protecting themselves will frequently reduce their pace almost to that of infantry. Rapid movement under such circumstances means dangerously little reconnaissance and renders cyclists a likely prey to hostile cavalry. The employment of cyclist bodies in country which has not been previously reconnoitred, unaccompanied by a due proportion of mounted men for the service of exploration should therefore be resorted to in exceptional cases only.
2. The power of infantry lies in its firepower, which in the case of cyclists can be carried to greater distance in relatively less time, therefore the tactics of cyclists are the same as those of infantry supplemented by greater mobility.
The value of their firepower is enhanced by their mobility, not the value of their mobility by their firepower, or, in other words, their mobility should not be used for an indefinite purpose, but rather to move them for a definite object, to gain which it is essential that they should adopt a vigorous offensive action in order to defeat the enemy.
3. Cyclists are not a separate arm, but a body of troops whose role is subordinate to, but a complement of, that of cavalry and infantry.
Their sphere of action lies between the main body and the outer line of protection of the force with which they are acting. Within these limits their employment is formed bodies on special missions, such as the rapid seizure of points of importance, the destruction of railways or bridges, and the interception of the enemy's movements will often be invaluable to a body of cavalry or a detachment of all arms.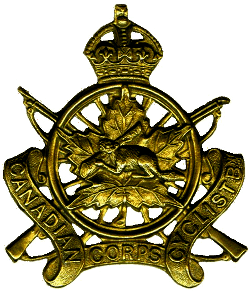 4. Cyclists will frequently be of use in assisting other troops to perform their protective duties, by their employment as standing patrols for instance (see Field Service Regulations, Part I, Sec 89.) or as a temporary relief for cavalry whilst the latter are withdrawn for purposes of watering, feeding, &c., or before they are sent out, or to act as a pivot round which cavalry can manoeuvre. At night their movements, owing to the silence in which they can be carried out, are difficult to detect. Formed bodies of cyclists should not carry out any independent movement at night beyond the protective line, owing to their greater vulnerability and liability to be thrown into confusion by an ambush or temporary obstacle during darkness than in daylight.
5. In the battle, by reason of their mobility, cyclists are best suited for employment on the flanks of the force, either for the purpose of prolonging their own line or for enveloping that of the enemy, or as a local reserve, for reinforcing weak points.
6. In a pursuit, a vigorous use of their mobility may enable cyclists to occupy tactical points or defiles along the enemy's line of retreat, and thus materially assist in turning the pursuit into a rout.
7. In a retreat, they should be especially valuable on the flanks prolonging the front, and thus compelling the enemy to make a wide turning movement. By a stubborn resistance, and by a full use of their mobility and fire power they can delay the advancing columns, and assist their own troops to withdraw without being harassed.
8. The defence of the coast is one of the principal and most important roles of cyclists in Great Britain, and in carrying out this duty they will frequently have to act for a time without the assistance of the other arms. A vigilant look-out, and a rapid concentration, based on early and accurate information, will enable them to adopt a vigorous offensive the moment an opportunity for action occurs.

Posted by regimentalrogue at 12:01 AM EDT