The Great War Centennial and Researching CEF Soldiers

With the centennial of the First World War approaching, we can expect a series of commemorative initiatives by the Government of Canada, led by the Department of Veterans Affairs (DVA), and supported by the Department of National Defence (DND). If planners are careful, they'll match the many units of the Canadian Expeditionary Force (CEF) with existing Canadian Army units, ensuring that those which now
perpetuate honours
are identified and made available to represent their forebears at each commemorative ceremony. See
this post
to see what units would parade for each infantry division of the CEF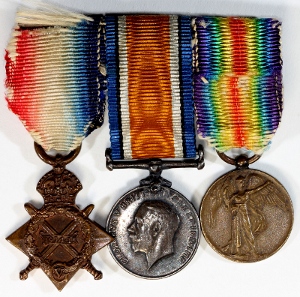 We can also most likely expect to see the recurrence of another trend that has followed major commemorations of Canada's wars overseas, a tendency for many Canadians to be reminded that they too had family members who fought and, for some, family members who did not return home. Some will begin a journey of discovery to see what can be learned of those grandfathers, great-uncles, and other relatives, many of whom left little to the family history but the gaps their loss or silence created.
Luckily for all Canadians, today there is a growing wealth of information for those who search for information on soldiers of the First World War. Library and Archives Canada (LAC) provides a database of Soldiers of the First World War at which Attestation papers may be viewed and service records ordered, also the War Diaries of most units of the CEF have been scanned and made available, allowing the tracing of units and their actions.
The wealth of research treasures of the LAC comes with a price, the complexity of their website is daunting to a newcomer. The following pages offer a guide to introduce new researchers to some of the LAC's resources. Each part of the series of pages introduces available resources, LAC and others, and offers added information to assist a family researcher in beginning the discovery of the Great War soldiers in their family history.
Researching Canadian Soldiers of the First World War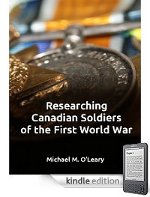 Posted by regimentalrogue at 12:01 AM EST
Updated: Wednesday, 6 March 2013 12:14 AM EST